Chuck steak, also known as 7-bone steak, is a cut of meat from the shoulder of the cow. It is a cross-cut cut of meat, taken from the primal cut known as the chuck. A number of other cuts of meat can be extracted from the chuck, depending on the cow and the needs of the butcher. Chuck cuts tend to be inexpensive, which might lead people to think they are of lesser quality, but they can be very flavorful when they are prepared properly.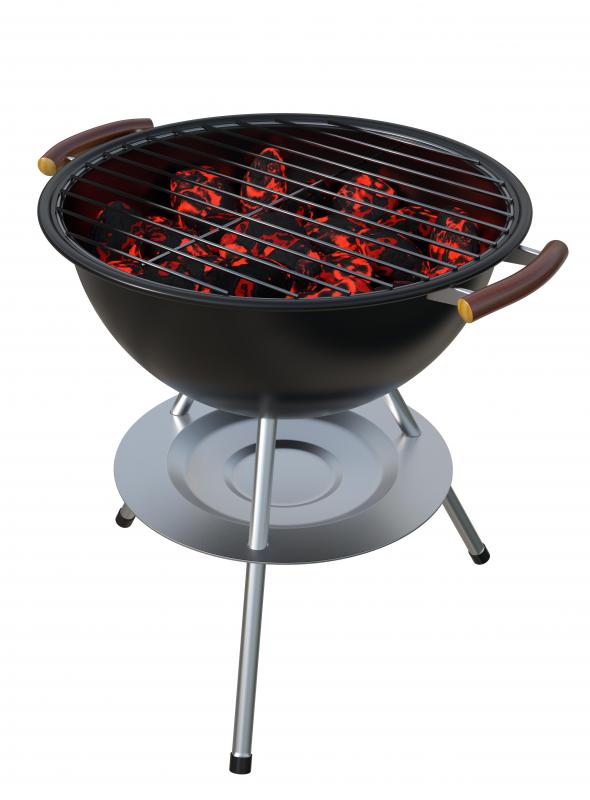 This cut tends to be heavily marbled with fat, which is part of what makes it flavorful. However, chuck steak can also be chewy and gristly, requiring care as it is handled and cooked. This cut benefits from the use of moist heat during the cooking process, with braising, grilling, and broiling all being options. Overcooking should be avoided, as it can make the meat tough. It is also a good idea to marinate chuck steak to tenderize it slightly before cooking.
Ground beef can also be made from chuck steak. The fattiness of the cut adds to the flavor and complexity of ground beef, while the gristle is largely resolved during the meat grinding process. Many butchers can provide ground beef from specific cuts by request from the customer, with some grinding the meat on demand with stock on hand. This ensures that the meat is as fresh as possible. When cooking ground beef or any ground meat, people should take care to cook it thoroughly, as the risk of food borne illness is increased with ground meats.
A good chuck steak should have even marbling, and a firm texture. Some discoloration on the outside of the meat is normal, unless it is freshly cut, but strange patterns of discoloration are a cause for concern. Likewise, the meat should not have soft spots. Once brought home, chuck steak can be frozen in its packaging for future use, or refrigerated and used within several days.
When marinating chuck steak, cooks should take care to avoid overmarination. While sitting in a marinade for a long time might seem beneficial, it can soften the meat too much, turning it soggy and mushy instead of tender. Marination times vary, depending on the marinades being used. Marinades with lots of acidic ingredients like lemons and vinegar shouldn't be left on the meat for more than an hour or so. It's also important to wash and pat dry the meat before marinating.
Butchers can present chuck steak as ground patties.

Grilling chuck steak is one cooking option for this cut of beef.