What is a Cholecystectomy?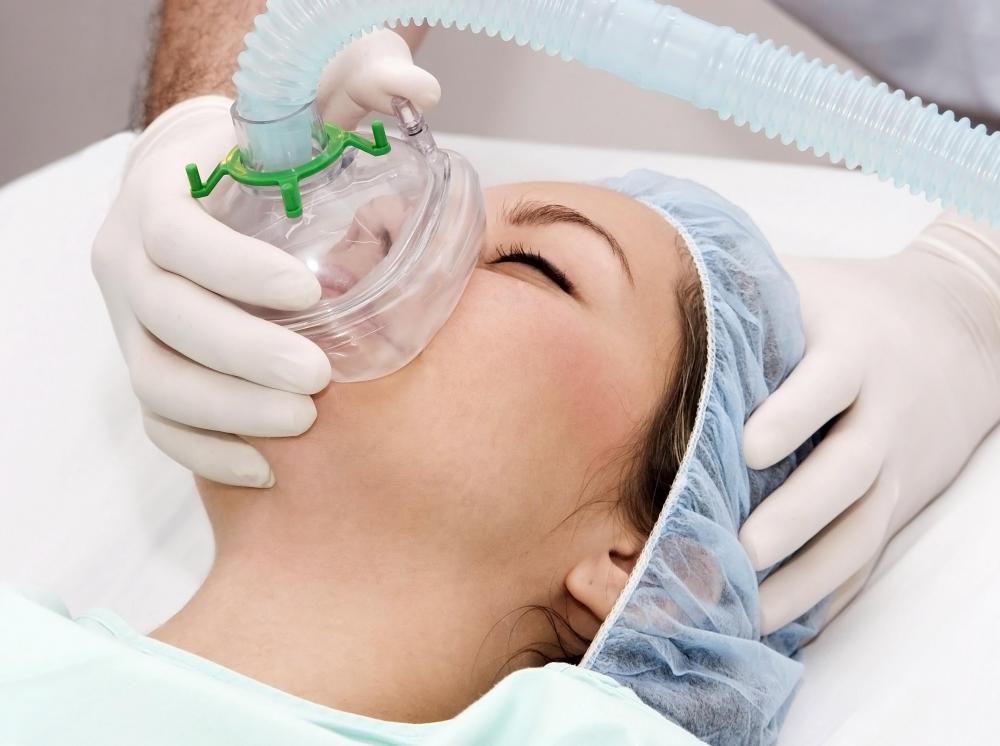 A cholecystectomy is a surgical procedure in which the gall bladder, a small organ located under the liver, is removed. This procedure is performed in cases when patients experience chronic gallstones which cannot be resolved, or severe gallbladder inflammation which does not clear or which threatens other organs. Gallbladder carcinoma, a very rare condition, is also an indicator for gallbladder removal. This procedure is classically performed by a general surgeon.
The vast majority of cholecystectomies are performed laparoscopically, with the use of cameras and surgical tools inserted through very small incisions in the skin. In some cases, it may be necessary to perform open surgery, which involves the creation of a large incision which allows the surgeon to see the site directly. Surgeons try to use laparoscopic options whenever possible, as the healing time is greatly reduced with this type of surgery. However, patients should be aware that even when a laparoscopic cholecystectomy is scheduled, it is sometimes necessary to switch to an open surgery.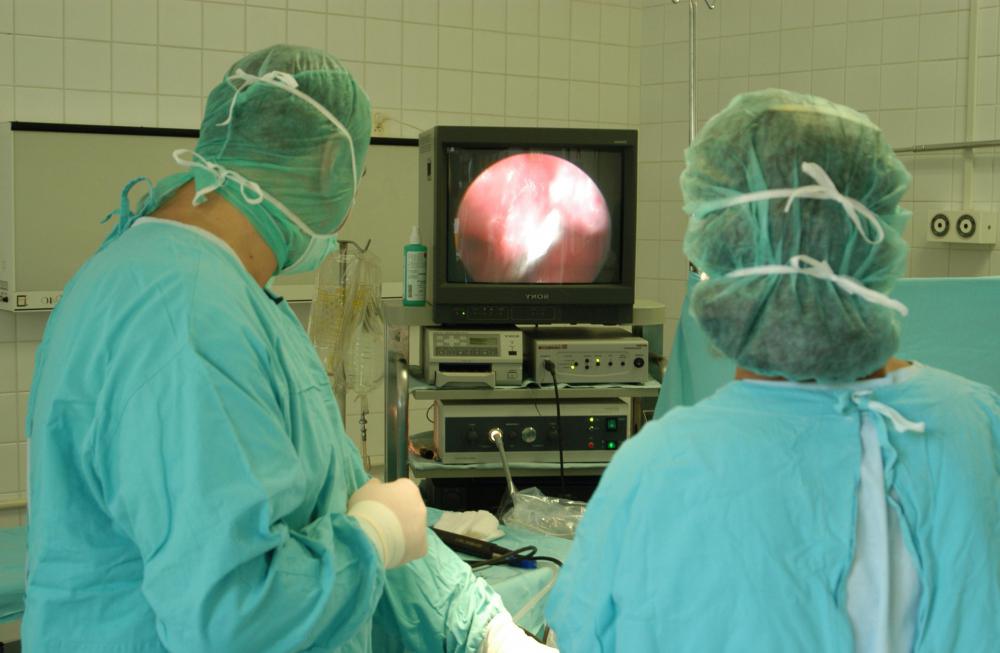 This abdominal surgery is performed under general anesthesia. Prior to the procedure, the patient will be asked for blood samples so that the doctor can confirm that the patient is in good physical condition, and the patient will also usually meet with the anesthesiologist to discuss pain management and what to expect. After the surgery is finished, the patient is moved to recovery and monitored until he or she is fully conscious. The gallbladder may be sent to pathology for further study.
Patients who receive a laparoscopic cholecystectomy usually can return to work and regular duties within a week, while healing times after open surgery can take four to six weeks. Complications of the surgery can include adverse reactions to anesthesia, infections, or damage to the bile duct. In the long term, patients usually have trouble digesting fats, because they don't have a reservoir of bile anymore, and many patients experience chronic diarrhea in the wake of a cholecystectomy.
Signs that a patient is experiencing complications can include: strong-smelling discharges from the surgical site, yellowing of the skin, nausea, repeated vomiting, color changes in the skin around the surgical site, and a sensation of heat and tenderness around the incision. Patients who experience these symptoms should seek medical attention, explaining that they have recently undergone a cholecystectomy. In the cases of patients with uncomplicated recoveries, follow-up appointments with surgeons are still recommended to confirm that the incision has healed properly and that the gallbladder has been satisfactorily removed.
A patient is usually given general anesthesia for a cholecystectomy.

The gallbladder is removed during a cholecystectomy.

When possible, surgeons prefer laparoscopic surgery for a cholecystectomy.

Healing time after an open cholecystectomy surgery can take up to six weeks.

Sometimes the gallbladder must be removed if it accumulates gallstones.

Gallbladder carcinoma, a very rare condition, is an indicator for gallbladder removal.

An ultrasound may be used to investigate gallbladder problems.

Consuming peanuts on a regular basis may help prevent gallstones.