What Is a Chicken Enchilada Casserole?
A chicken enchilada casserole is a single-dish, oven-baked meal made with Mexican flavors and ingredients commonly used in chicken enchiladas. Cooks may vary the specific ingredients they use according to personal preference, but nearly all chicken enchilada casseroles include soft tortillas, chicken, shredded cheese, and enchilada sauce. Other ingredients often found in traditional enchiladas, including bell peppers, rice, refried beans, and onions, are commonly found in the casserole version, as well.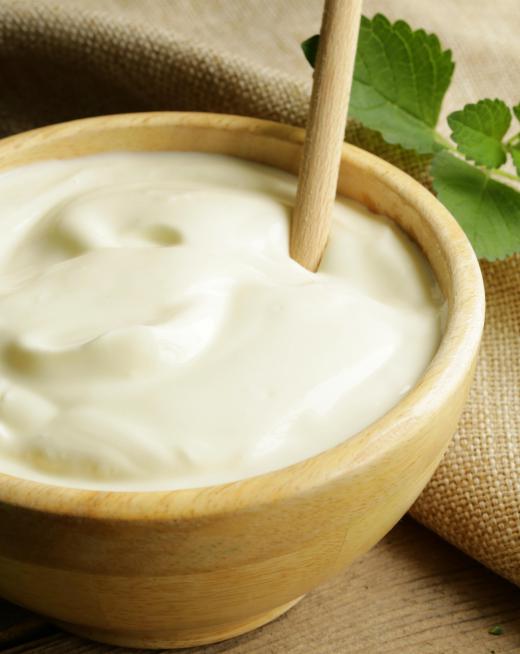 Casseroles, in general, are one-dish meals that combine main dish and side dish ingredients into a single pan. This results in a type of "all in one" meal that serves as a well-balanced dinner without requiring any additional sides. Most casseroles are baked in the oven, but some are cooked on the stove. A chicken enchilada casserole is usually baked in the oven.
While different cooks have different recipes, a chicken enchilada casserole must include standard enchilada ingredients in order to have the general taste of a chicken enchilada. A traditional enchilada consists of a corn tortilla wrapped around shredded meat, beans, cheese, and various chopped vegetables. Enchiladas are also covered with a mild red chili sauce specifically referred to as an "enchilada sauce." The term enchilada comes from the Spanish verb enchilar, which roughly means "to season with chili pepper," making this sauce the key ingredient of an enchilada recipe. Garnishments may also include additional cheese, lettuce, onions, sour cream, and fresh cilantro.
Chicken enchilada casseroles use many of the same seasonings, fillings, and garnishments as the traditional Mexican dish from which this meal was derived, but instead of rolling the ingredients inside a corn tortilla, the cook stacks the ingredients into flat layers. A layer of flat corn tortillas is laid on the bottom of the casserole dish. The cook then spreads a layer of partially or fully cooked chicken, either in the form of shredded chicken or chicken strips, over the tortillas. A mixture consisting of finely chopped vegetables, shredded cheese, and various herbs and spices is spooned over the chicken. The cook generally repeats these layers once or twice, and often tops the casserole with an extra tortilla layer before baking it in a preheated oven.
Some cooks may call a recipe a chicken enchilada casserole without actually including the chili sauce that characterizes an enchilada. A more authentic chicken enchilada casserole will include enchilada sauce, but some cooks may mix the sauce into the filling ingredients while others may spread it over the final tortilla layer. Casserole versions of the chicken enchilada do not often include as broad a range of garnishments as traditional versions of the dish, but additional melted cheese, sour cream, and chopped cilantro are still common. After coming out of the oven, the casserole is cut into square servings that must be eaten with a knife and fork.


By: Andrey Starostin

For a more flavorable enchilada casserole, rub the chicken with cumin, pepper, and other spices before cooking.

By: dream79

Sour cream is a popular topping for chicken enchilada casseroles.

By: Malyshchyts Viktar

Bell peppers are often found in chicken enchilada casseroles.