What Is a Chicken Burrito? (with pictures)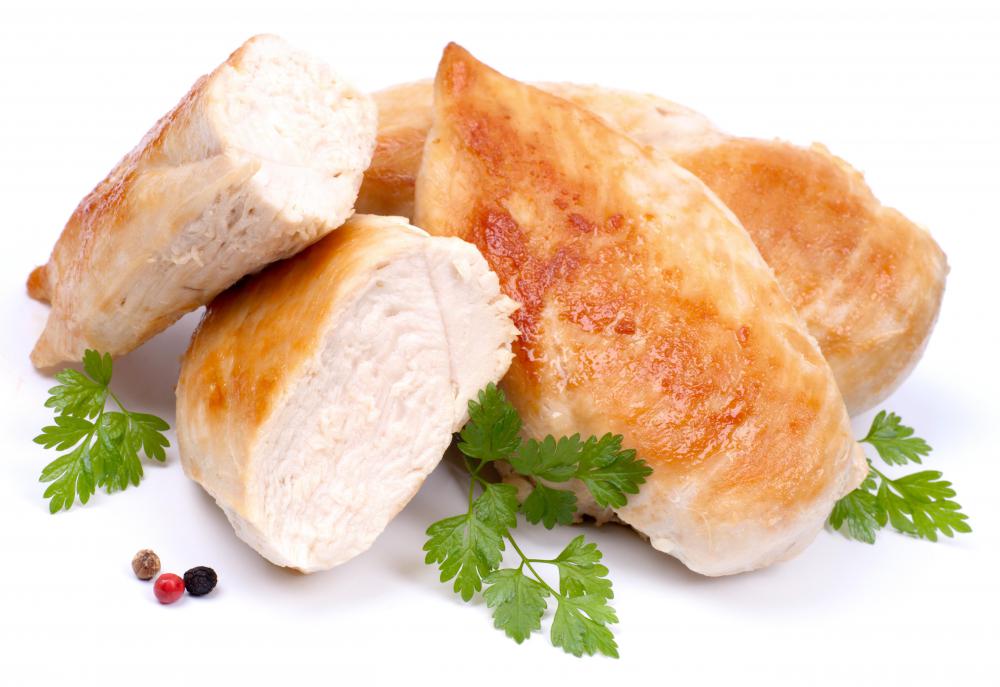 A chicken burrito is a flour tortilla that's stuffed with chicken and a variety of other ingredients. Only a handful of ingredients are necessary to make a standard recipe; however, there are several others to add depending on taste. Some may be too mild or spicy, so an option is to interchange them if necessary. A few aren't ideal for everyone, such as those adhering to a low-fat diet, but there are substitutions according to dietary guidelines.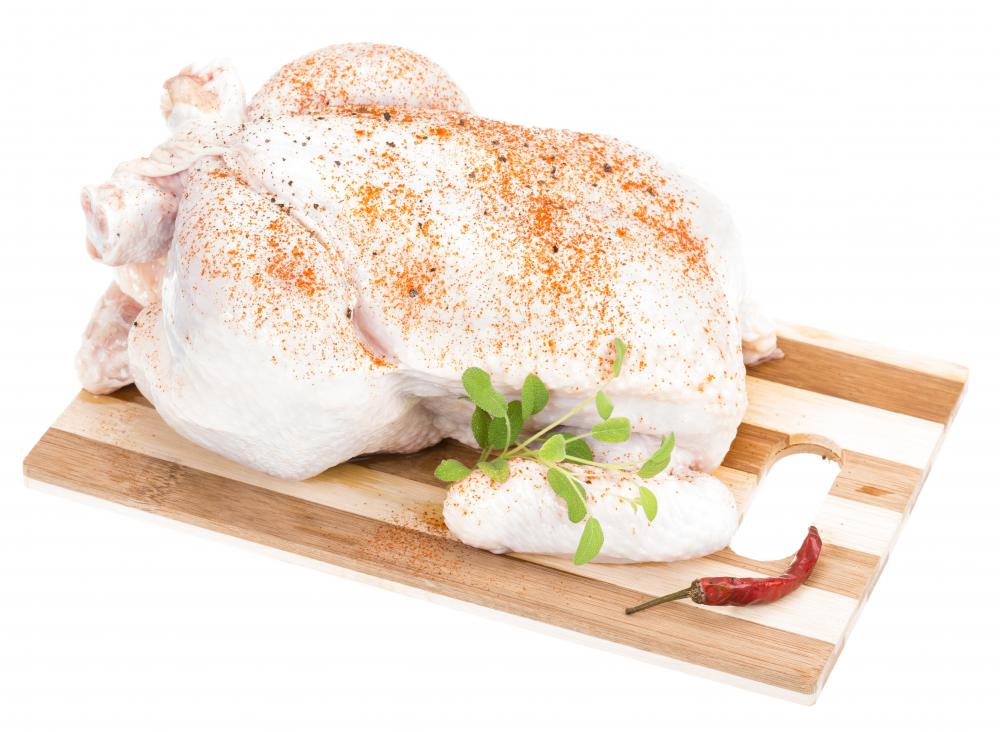 The burrito starts with a flour tortilla, which gets folded from the bottom up then rolled from the sides so it encases all the ingredients and they won't fall out. Chicken burritos are a casual food ideal for lunch, dinner or a snack, but are typically not eaten for breakfast or at formal meals. They're a versatile food option that can include everything from vegetables to a huge amount of spice.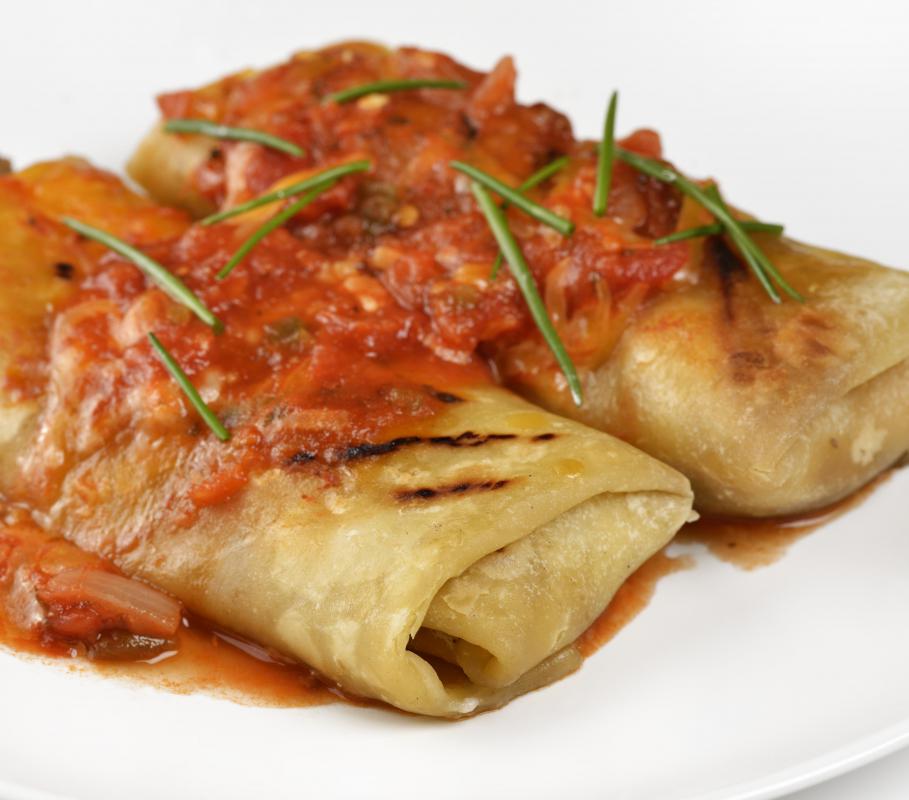 There are only a handful of ingredients necessary to make a basic chicken burrito recipe. A flour tortilla, shredded or chopped chicken, taco seasoning mix and salsa are typically the four standard ingredients. Rice and beans are also usually added, not only for flavor, but also to help hold everything together and add varying textures.
Those who want to add a little more flavor to the chicken burrito have several additional ingredients to add, such as sour cream. Cheese, either one type or a combination of a few, is one of the most popular options. Some vegetables to add include lettuce, fresh tomatoes, peppers or broccoli. For spice, some might add cumin, hot sauce, chili powder, cilantro or barbecue sauce.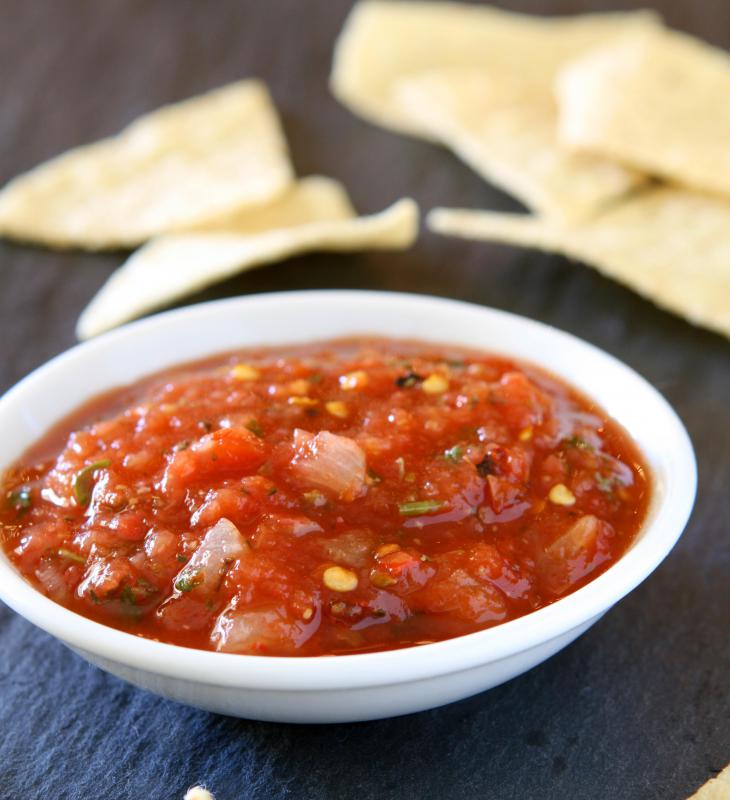 Some may want to add certain ingredients to a chicken burrito but don't want something that's too mild or too spicy. There are several ingredients to interchange depending on taste preference. Hot sauce has a wide range of heat levels, as do peppers. Regarding cheeses, some choose to just use shredded cheddar, but others might consider using a Mexican cheese blend which consists of cheddar, Monterey jack, asadero, and queso quesadilla.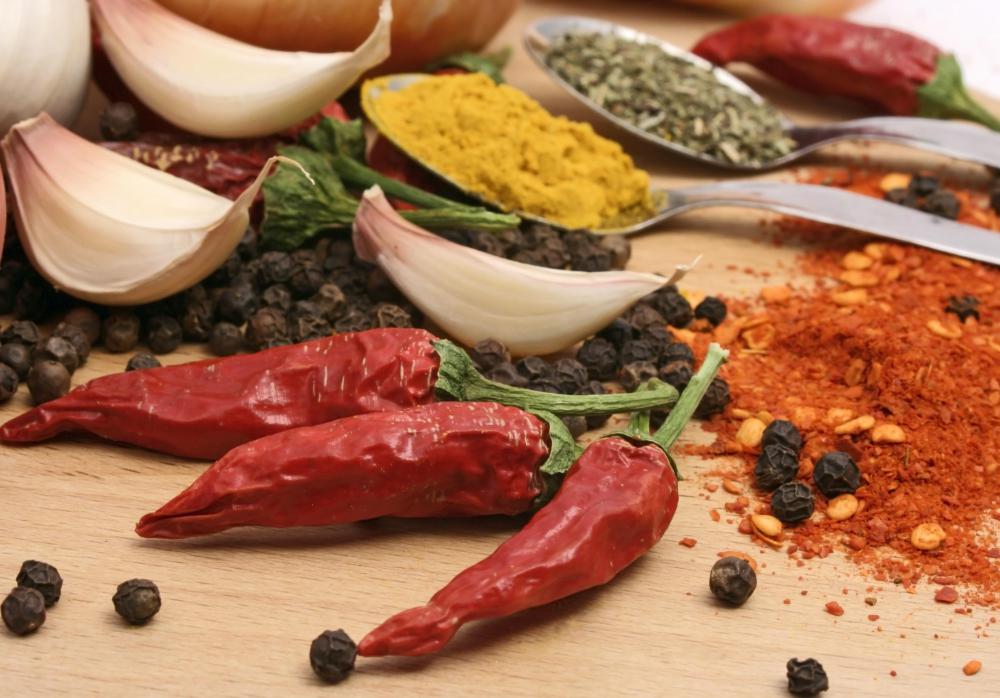 Due to dietary restrictions, not everyone can eat the standard ingredients included in a chicken burrito. Those who need to adhere to a mild diet should avoid putting in any spices, even mild versions. Low-fat cheese and fat free sour cream are good options for those who need to stick to a low-fat diet.
Chicken is used in many burrito recipes.

A gourmet burrito may feature free-range chicken grilled with spices.

Chicken burritos consist of folded flour tortillas filled chicken and a variety of other ingredients.

Spicy salsa is a traditional accompaniment to a chicken burrito.

The filling for chicken burritos often includes chili powder, garlic, and other spices commonly used in Mexican cooking.

Sour cream is a common burrito ingredient.