What Is a Certified Treasury Professional?
A Certified Treasury Professional® is a financial certification administered by an organization called the Association for Financial Professionals (AFP). This certification is typically sought after by individuals who work or desire to work in finance, especially in the treasury management department. In order to obtain the Certified Treasury Professional® designation, a candidate needs to meet specific requirements set by the AFP, which include an eligibility criteria and passing a rigorous exam. Moreover, the crucial areas emphasized for this certification include cash and credit management, raising capital, financial planning, financial risk management, and foreign currency management.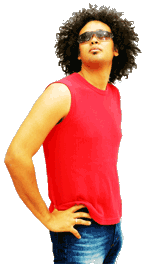 To be an eligible candidate for the Certified Treasury Professional® certification exam, an individual is required to have a minimum of two years full-time work experience in a finance position, preferably in a cash and treasury management function. The work experience minimum may be reduced to one year if the candidate has completed a business or finance graduate or master's degree, or if he or she has two years experience teaching a particular subject in finance at a college or university level. Also, if the candidate has completed either one of the said graduate or master's degrees, he or she may be eligible with two years teaching experience. Moreover, with a four years in a college or university teaching finance alone, the eligibility criteria would be met.
The Certified Treasury Professional® exam aims to test the candidate's competency on various critical financial areas. Such areas include financial planning, forecasting and budgeting for both the immediate and distant future. The professional is expected to know how to raise money in the most cost effective ways, and how to manage that money and invest it thoroughly for short-term and long-term purposes as well as to meet any current or future obligations. Also, the candidate is expected to know how to monitor and manage risks tied to various financial issues.
In the treasury field, the Certified Treasury Professional® designation is generally regarded with high esteem. Thus, those seeking jobs in this field, for example, usually gain an edge over those who do not possess this certificate. There are many firms who require that job applicants seeking a treasury position must have the Certified Treasury Professional® designation or other relevant certifications granted by a professional trade association.
Furthermore, the candidate and the certificate holders are expected at all times to adhere to what is known as the Certified Treasury Professional® standards of ethical conduct. This includes the observance of specific professional practices that ensure the certificate holders maintain a high level of integrity by being honest, and by observing all legal and professional requirements in all their dealings. Among other things, the AFP has a system in place that requires certificate holders to continue their financial education in order to maintain their certification.