Cashew salad is a dish that combines raw fruit and vegetables with cashew nuts and other ingredients. The fruit and vegetables that form the salad's base can vary but might include green vegetables, citrus fruits and berries. Cheese, meat and starchy carbohydrates are often added to the salad, which is usually accompanied by a dressing.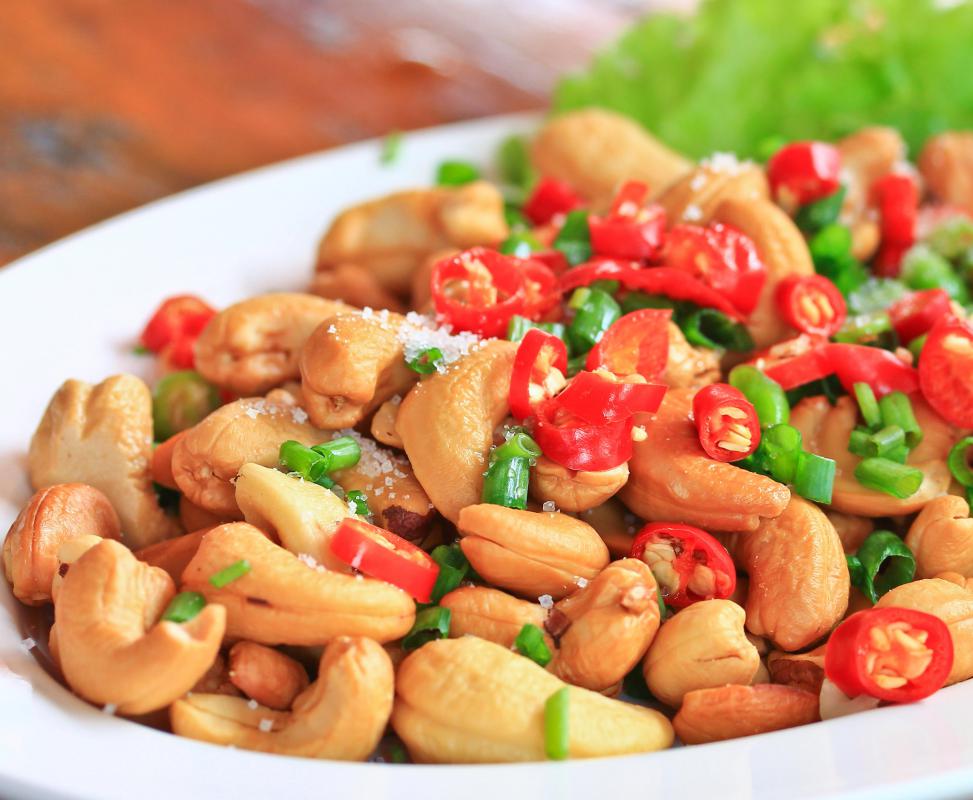 Commonly used vegetables in a cashew salad are broccoli, carrot and onion. Many cashew salad recipes also feature fruits such as mangoes, oranges, strawberries and apples. Dried fruit such as raisins might also be added into the mix. Some recipes include extra ingredients such as pasta, chicken and bacon. Many cheeses work well with this salad, from Parmesan to cream cheese.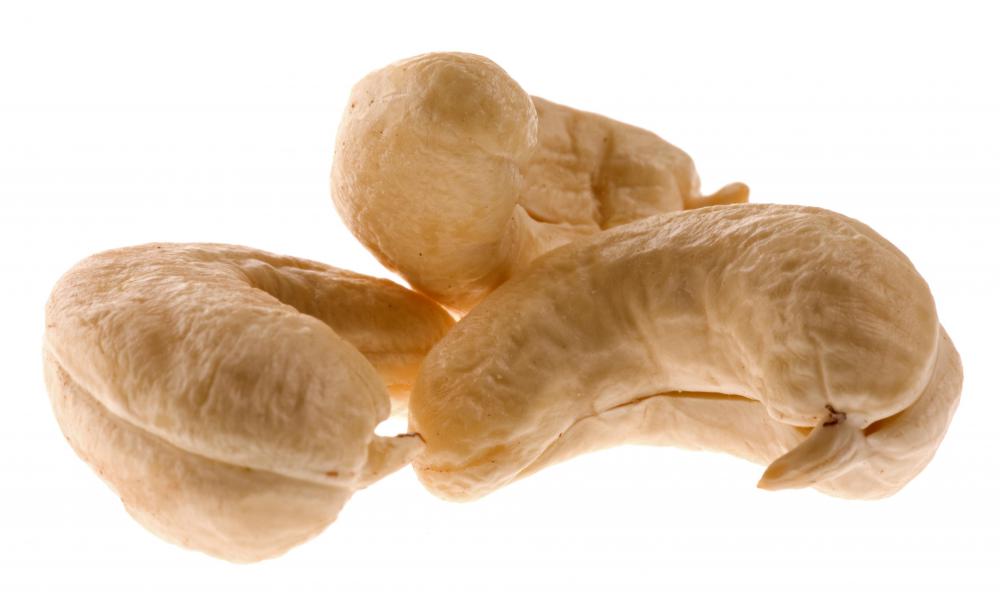 Typical cashew salad dressings are mayonnaise-based or vinaigrettes. The vinaigrette dressings usually contain mustard combined with lemon or honey. Dressings can be bought from a grocery store, made prior to making the salad and stored in the refrigerator or put together at the same time as the salad.
The process of making a cashew salad is very straightforward, so it usually doesn't take longer than 10 minutes, although some recipes call for the finished salad to be refrigerated for two hours. The fruit and vegetables are simply chopped up and combined with the cashew nuts before being covered with a pre-bought or quickly whisked-up dressing. If chicken and bacon are being used, the former normally will be the pre-cooked variety found in supermarkets, and the latter doesn't take long to fry or grill. Some people use leftover cooked bacon from their refrigerator. Pasta also cooks relatively quickly and therefore can easily be incorporated into the salad.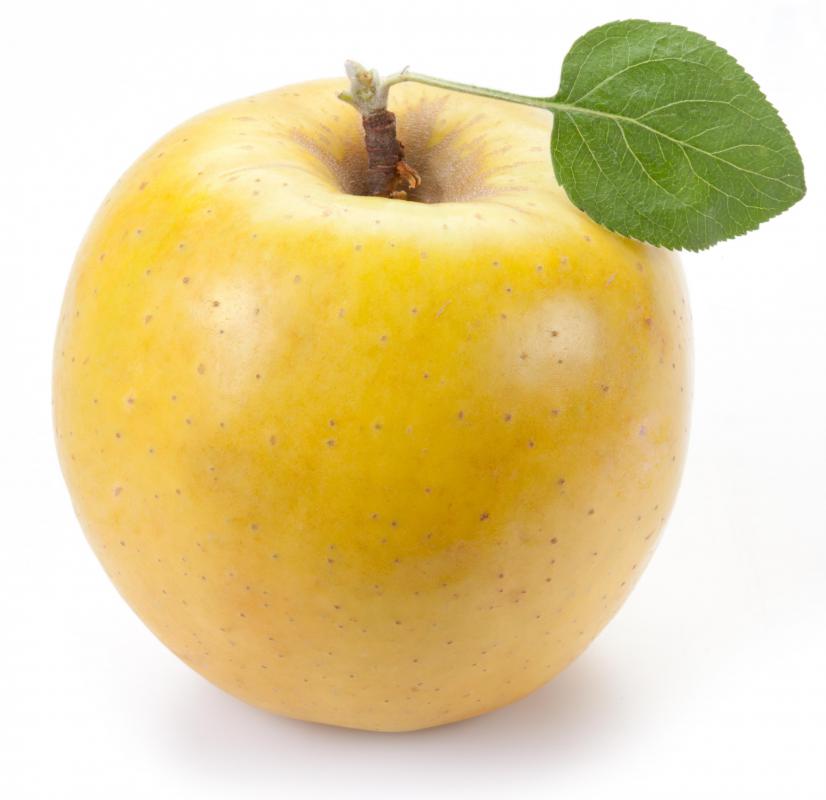 Shelled cashews can be added to salads whole, halved or chopped up into smaller pieces. Either salted or unsalted cashews can be used. It's generally thought that the salted option is the more flavorsome but less-healthy choice. Cashews are a regular feature of Thai cooking, so cashew salads are sometimes referred to as "Thai salads," especially if the salad recipe includes red chili, lime juice and fish sauce.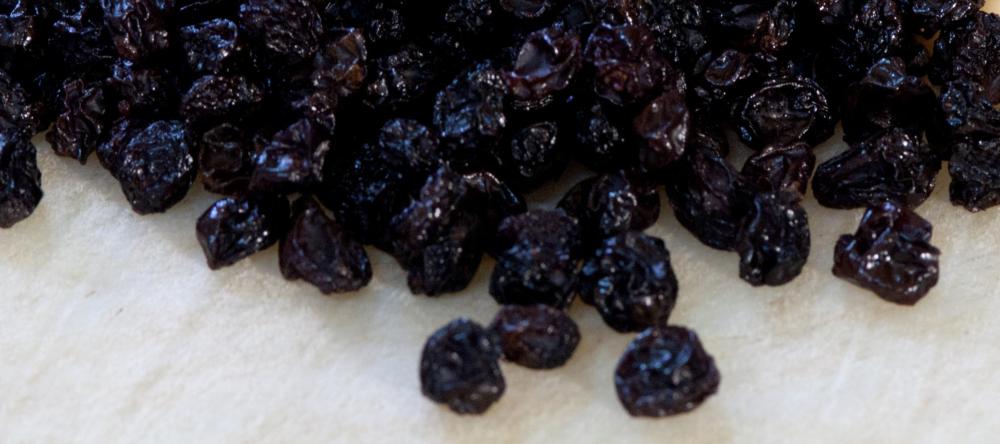 A cashew salad can be eaten as a starter, a light lunch or a side dish accompanying a main meal. The salad is easy to make in large quantities, so it's ideal for serving at parties, buffets and barbecues. It can simply be put in a large serving bowl with salad tongs. The dressing can either already be on the salad or provided on the side in a separate bowl.