The term cardio ball most commonly refers to an inflatable, rubber ball ranging 17.7 inches (45 cm) to 29.5 inches (75 cm) in diameter that is sometimes called a stability or balance ball. This piece of equipment is used in gyms and in the home for a variety of strength training and cardiovascular exercises. Aerobics, weight lifting, yoga and Pilates are some activities that incorporate the cardio ball. Users of the stability ball tend to enjoy the new twist on common strength and cardio routines that the equipment provides as well as its relative ease of use. The ball is said to be safe for a wide range of ages and fitness levels.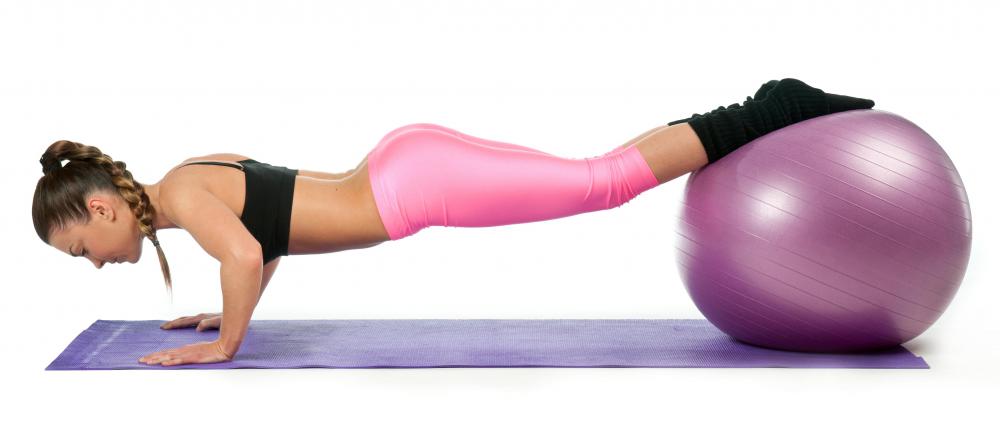 Cardio balls were first used to help physical therapy patients gradually build strength while targeting specific muscle groups with little to no impact. Eventually, fitness experts recognized the possibilities of incorporating the cardio ball into an exercise regimen. Since then, the use of stability balls has increased steadily, and the equipment has become a regular fixture at gyms and in exercise videos and fitness magazines.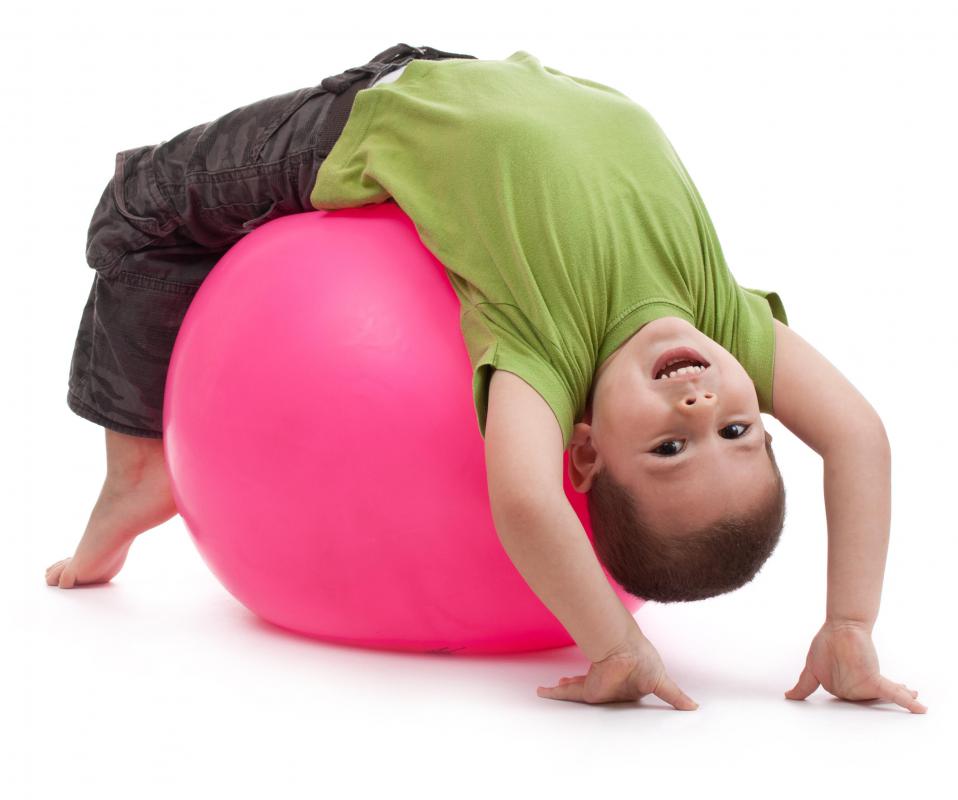 The possibilities for cardio ball routines are numerous. Many of these exercises focus on core strength, though a total-body workout can be achieved with the ball. Use of the round, potentially mobile piece of equipment requires one to employ the core as well as leg or arm muscles, depending on the workout, in order to keep balanced atop the ball. One may use dumbbells while sitting atop the ball to add more of a challenge for the core while working biceps, triceps, shoulders and back.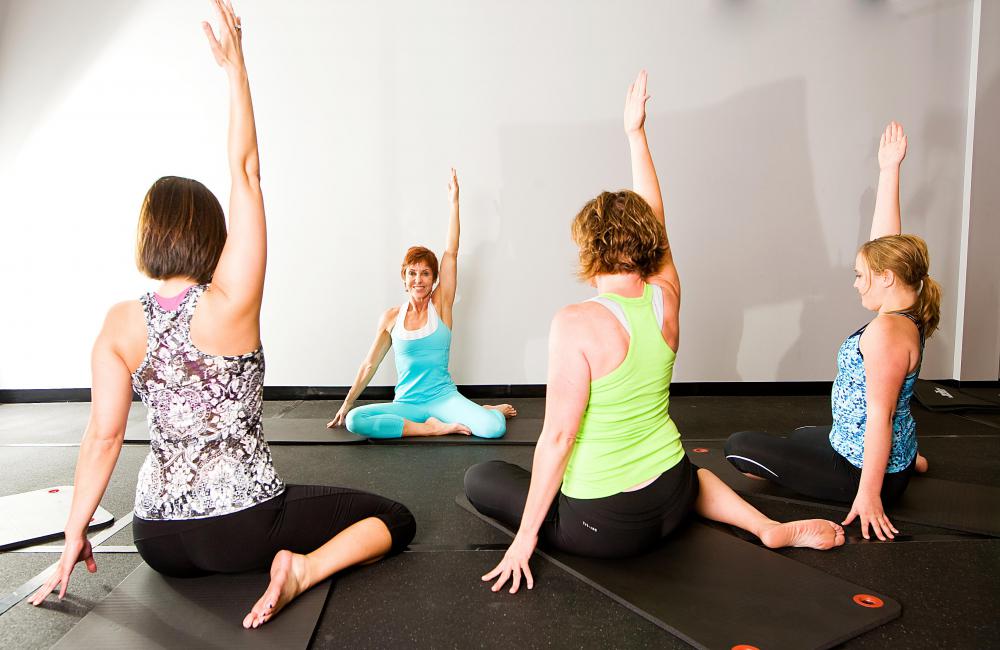 Sit-ups while sitting atop the ball or push-ups with feet or hands balanced on the ball require more muscle groups and tend to raise the heart rate higher than when these exercises are performed without the ball. Aerobics sometimes employs the cardio ball for a change from the normal routine by incorporating ball bounces, holding the ball and moving the ball with the body. Several videos depicting the various exercises possible with the cardio ball may be found on digital video discs (DVDs) or fitness websites.
The lightweight, relatively inexpensive cardio ball was designed to be of use for those of any age and level of health and mobility. Stability balls come in a range of sizes so that each person may find her perfect fit. Sizing tables can be found online or on boxes containing some cardio balls; a general rule, however, is to make sure an individual's knees make a 90-degree angle when sitting on the ball.