What is a Canada Savings Bond?
A Canada Savings Bond is a financial investment instrument that is issued and guaranteed by the Canadian government. These bonds are offered for sale each year between October and April. Canada Savings Bonds can be purchased in various denominations and are redeemable at any time of the year. These bonds are available in compound or regular interest and offer a guaranteed rate of interest for one year from the purchase date. After the first year, the interest rate on this bond varies until the maturity date.
Canada Savings Bonds can be purchased at almost any Canadian financial institution. Secured by the Bank of Canada, they were first issued in 1946 as a Victory War Bond. Many investors consider these bonds to be a safer investment than mutual funds and stocks because of the initial guaranteed rate of return and government guarantee. The Canada Savings Bond has been a popular investment for many years due to its flexibility and modest purchase price. These bonds are often purchased as Christmas and birthday presents for young children.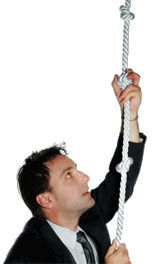 Sales of this savings bond have often declined when interest rates become low and investors turn to higher yield investments such as mutual funds and stocks. In 2004, the Canadian Department of Finance suggested that the Canada Savings Bond program be discontinued because of large government budget surpluses and low interest rates. The Canadian government has as yet resisted efforts to discontinue the bonds and implemented changes in the program to make it more attractive to investors. Although interest rates have declined in recent years, Canadians continue to depend on these savings bonds to comprise part of their investment portfolio. Recent studies have suggested that over 60% of Canadian citizens consider the Canada Savings Bond to be their first investment choice.
The Canadian government also offers a premium bond similar to the original Canada Savings Bond. Established in 1998, the Canada Premium Bond maintains the same basic features of the Canada Savings Bond while offering a higher initial interest rate. The guaranteed interest rate on this bond increases for the first three years and then becomes variable until maturity. Unlike the Canada Savings Bond, this premium bond can only be redeemed on the anniversary of its original issue date or during the 30-day period that follows. Canada Premium Bonds can also available in various denominations and can be purchased with compounding or regular interest rates.
AS FEATURED ON:
AS FEATURED ON:

Man climbing a rope