What Is a Cabbage Roll Casserole?
A cabbage roll casserole is a baked dish that resembles traditional cabbage rolls, but is typically easier to make and is structured more simply. Cabbage rolls are often made with a combination of cooked ground meat and spices that are placed on a large cabbage leaf and rolled up. These can be lined up in a large dish, topped with some tomato sauce, and baked in the oven. A cabbage roll casserole captures the spirit of this dish, but instead uses layers of ground meat and shredded cabbage in a casserole dish that is then baked and served.
The basic idea behind a cabbage roll casserole is to use the flavors found in cabbage rolls, but to make the preparation of the dish quite a bit simpler. Much like traditional cabbage rolls, this dish begins with ground meat, cooked with a variety of spices for flavor. Diced onions, garlic, and similar ingredients can also be cooked in a pan with the ground meat, though this depends on the preferences of the cook preparing it. Ground beef is typically used in a cabbage roll casserole, though ground lamb or liver can also be used and provide different flavors.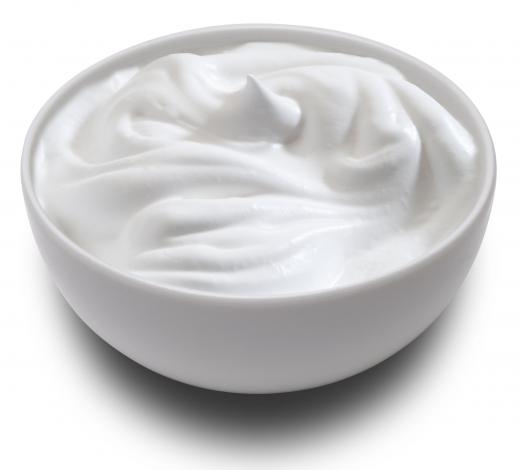 A cabbage roll casserole contains cabbage, but whole leaves are not used or rolled up in the preparation of the dish. Instead, the cabbage is diced or shredded, which eliminates the fairly lengthy process of making the actual cabbage rolls. The shredded vegetables are used with the ground meat and either diced tomatoes or tomato sauce to make the cabbage roll casserole. This is done in alternating layers in a dish, often beginning and ending with the ground meat and tomato. Shredded cheese can also be added once or twice to these layers, and then the entire casserole is placed in an oven and baked.
Additional cheese can be used to top the casserole after it bakes, and then placed in an oven for a few minutes until it is melted. The resulting cabbage roll casserole is then served from the hot dish, usually with a spoon, and has many of the same flavors as traditional rolls. This can be served as a main or side dish, and is often topped with a small amount of sour cream. The cabbage roll casserole can also be used like a sandwich filling, typically served in a sturdy bun or roll due to the moisture of the dish.
AS FEATURED ON:
AS FEATURED ON:

A bowl of sour cream, which can be used to top cabbage roll casseroles.

By: monticellllo

A cabbage roll casserole contains cabbage.

By: Profotokris

Some cooks use fresh, chopped tomatoes when making a cabbage roll casserole.