What is a Business Incubator?
Business incubators are projects designed to help new businesses develop and successfully launch. In some instances, the projects are overseen by colleges or universities and are based in facilities located on campus. In the United States, municipalities sometimes team with the local chapter of the Small Business Administration to establish guidelines and secure facilities where entrepreneurs can gain the knowledge and other resources necessary to create a successful launch and nurture the new company through those first critical months. Just about every business incubator program has well-defined qualifications that applicants must meet in order to be accepted into the incubation project.
The main goal of a business incubator is to encourage the development of new business within the local community. By assisting a local entrepreneur to start a company in the area, the community is likely to benefit from an increase in the number of available jobs in the area, and the additional revenue that is brought to the city or town as a result of the new business activities. Both elements can help to revitalize a local economy that is somewhat sluggish and thus enhance the quality of life for everyone who lives and works in the area.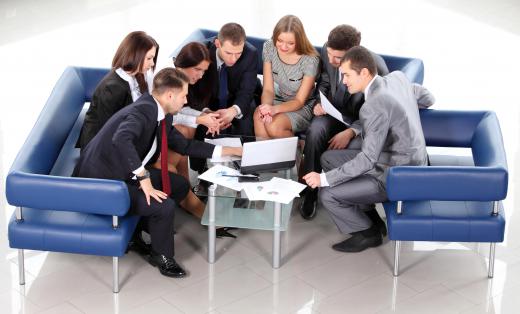 The business incubator helps to fill a void that is found in many areas. Not everyone is able to spend the time or money necessary to attend college and obtain a business administration degree. Further, not everyone has access to resources that can fund a new business effort until it becomes profitable. Incubator programs help to fill the gap by providing rudimentary training to entrepreneurs, a space to launch the business, and in some cases connect the new business owner with others who are in a position to invest in the future of the company.
There is no one perfect model for a business incubator. Some designs are very similar to the development centers operated by the SBA in the United States. Others are more focused on the demands of the local culture and business community, and follow a format that is more in line with specific local needs. Often, the exact structure of the business incubator program will depend on who is backing the effort, as well as what organizations contribute to the continued operation of the program.
Depending on the availability of resources, the incubator may simply offer office space that can be used to help the new business secure and manage its first customers. Others may utilize volunteers to create classes and seminars that focus on such topics as incorporating a business, setting up accounting procedures and records, tracking customer orders, and marketing a new business to particular niche markets. Often, services such as telephone and Internet connections are provided free of charge or at a nominal charge.
Each community sets criteria that applicants must meet in order to participate in the business incubator. Of necessity, a local incubator program will not cater to anyone who wants to start a business. Setting qualifications helps to ensure that limited resources are directed toward proposed business ventures that are more likely to result in a lasting positive impact on the whole community.
It is not unusual for a business incubator to also serve as the means for entrepreneurs to network with the wider business community and begin to establish contacts that will prove fruitful at a later time. New business people who are accepted into the program may also develop ties that allow them to continue to lend each other moral support once they graduate from the program and take their place in the wider community.
AS FEATURED ON:
AS FEATURED ON:

By: opolja

Business incubators encourage the development of new businesses in a local community.

By: Minerva Studio

Business incubators help new businesses gain access to resources.