What is a Business Consulting Firm?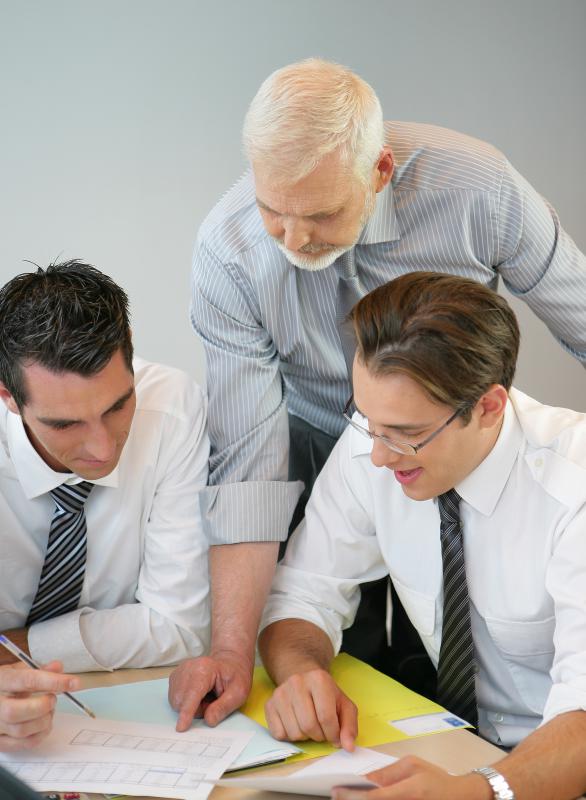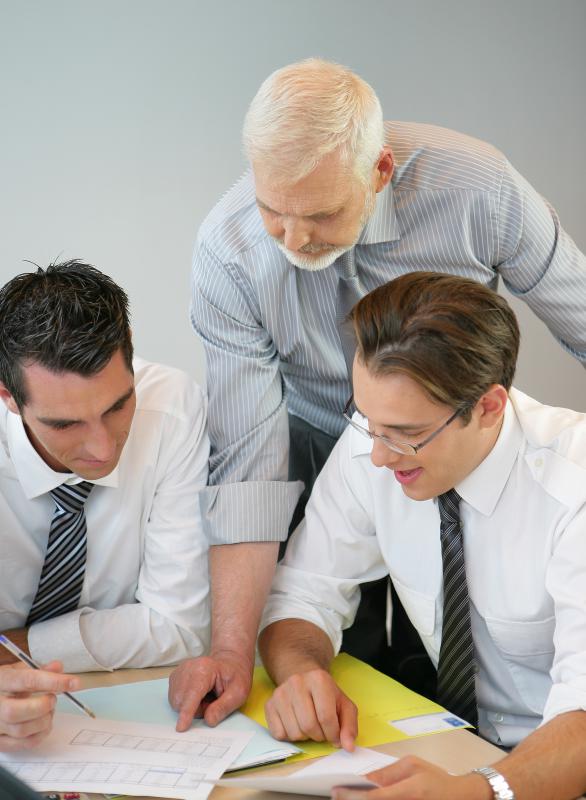 A business consulting firm, also known as a management consulting firm, tailors different kinds of business solutions for companies and other organizations, to increase their efficiency and/or profits. More specifically, professional business consultants make specialized analyses of an organization's problems and goals, and come up with strategies to address each. Arthur D. Little, formed in the United States in 1886, is generally recognized as the first business consulting firm.
European business and industry only started to look to such organizations for help after World War II, when international trade was starting to expand. European executives and managers were expected to be fully responsible, on their own, for ensuring the smooth operation of their companies. Conversely, since the time of Arthur D. Little, American businessmen have generally acknowledged that they might not be up to the task of solving every problem that arises in the operation of their companies, so they often enlist the aid of a business consulting firm.
Starting in the early 1960s, the Harvard Business School, along with the firm Boston Consulting Group, developed and established the strategies that management or business consulting firms often use to aid business, industry, and occasionally governments and non-profits. Generally speaking, these kinds of firms take either an expert or directive approach, or a facilitative approach that is more focused on the process of consultations with business managers. In the latter case, the consulting firm focuses less on specific technical expertise, unlike one that employs an expert approach, and more on the process of coming up with strategies to solve a company's problems.
Companies might seek the services of a management or business consulting firm when they want to come up with a new and saleable product, and/or marketing and pricing strategies to increase profits. Governments sometimes employ these kinds of consulting firms to help formulate policies. Firms can also help a company or non-profit streamline information technology that is best suited to its needs.
A large business consulting firm usually offers diversified strategies for a wide array of organizations and businesses. A boutique firm focuses on the problems and promotion of specific industries or technologies. A type of business consulting firm known as a sourcing advisory firm addresses companies' and organizations' insourcing, outsourcing, and vendor contract issues. Sourcing advisory firms are sometimes thought of as one type of a boutique firm.
A business consulting firm will at times employ the interventions it has successfully used with one company or organization with another that might be in a similar situation. Many business experts have criticized this strategy because of the temptation to employ designer-type plans. These critics believe that each organization's business problems tend to be unique situations, requiring unique solutions.
A business consultant discusses problems and solutions with clients.

A business consulting firm might advise a company looking to devise a new product, boost sales through better marketing, or price its offerings to maximize profits.