What is a Brokerage Account?
A brokerage account is an account opened by an investor with a specific brokerage firm. Funds are deposited into the account and used as the resources to place orders for various securities through the brokerage. As the orders are executed, the necessary funds are deducted from the account. Depending on the structure of the brokerage account, fees and charges for other services offered by the brokerage may also be deducted from the outstanding balance from time to time.
There are several different ways to structure a brokerage account. Some are designed to simply be a repository of resources that are used to purchase securities. When the investor wishes to buy a stock or some other type of security, he or she directs the brokerage to make the transaction, and withdraw the necessary funds from the account. Some funds also allow the brokerage to deposit returns such as dividends into the fund, a process that helps to ensure there are always funds on hand to aid in the purchase of additional securities. In the event that the investor seeks comprehensive investment advice from the brokerage, any fees for those services may be deducted from the balance in the account, or paid out of pocket by the investor.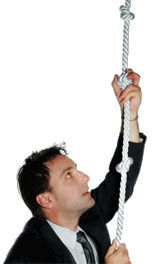 A brokerage account may also be structured to function using both the cash deposited in the account and any type of line of credit extended by the brokerage to the investor. The line of credit can be used to secure various investments by doing what is called buying on margin. Essentially, the brokerage deems the investor to be worthy of a specific amount of credit that can be used in investing transactions. Depending on the regulations that govern the structure of the account, the investor may have to leave a portion of the cash resources of the account in place at all times, effectively acting as security for the margin aspect of the account.
In recent years, the concept of the online brokerage account has gained a great deal of attention. Accounts of this type tend to be very basic, usually allowing the investor to deposit funds into an account, and use those funds to place orders with the brokerage. Any fees that are assessed by the brokerage are also deducted from the balance in the account. Online brokerage accounts tend to be straightforward, and provide only a limited range of services. This is in contrast to the traditional full-service brokerage account, which offers everything from financial planning to access to a number of analysis tools and periodic overview of the portfolio.
AS FEATURED ON:
AS FEATURED ON:

Man climbing a rope