What is a Brasselette? (with pictures)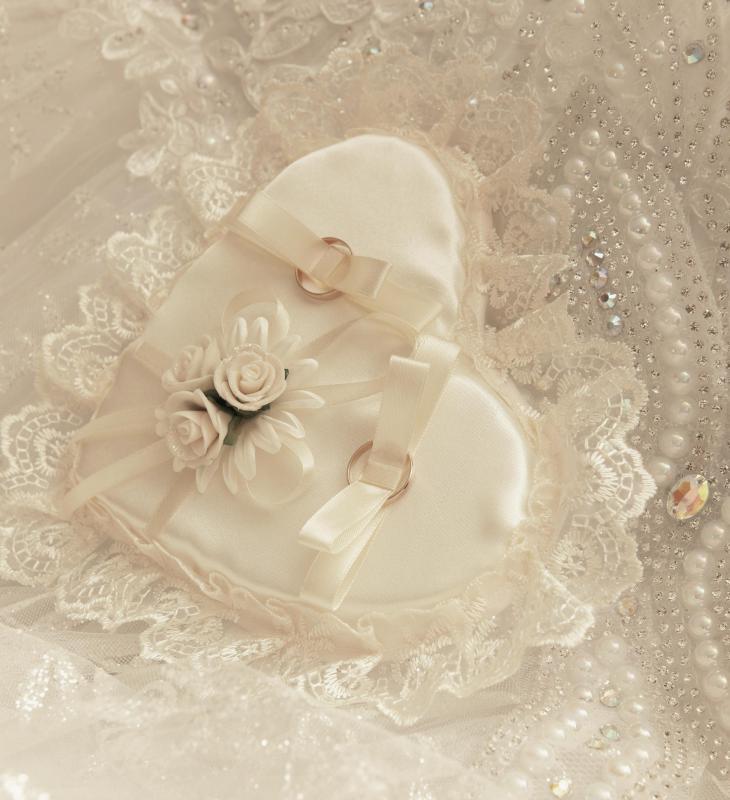 A brasselette is a piece of lingerie similar to a corset or bustier. It usually has brassiere cups and covers from the breasts down to the waistline. Many types of brasselette have removable shoulder straps and garter suspenders. Like a corset, a brasselette accentuates the form of a woman's body, but it generally is not as tight or restrictive.
Also called a torsolette or Basque bodice, the brasselette is not quite as long as a corset, as the corset usually covers the body to the hips. These garments often have stiff metal or plastic stays along the sides, but they can generally be put on by one person whereas a corset usually requires a helper to tie up the laces in back. Brasselettes are slightly longer than bustiers, which extend only down to the bottom of the wearer's ribcage and lift the breasts by squeezing the midriff. Brasselettes are designed to accentuate the curve of the waist rather than raise the bustline.
The term brasselette is most widely used in the bridal apparel industry to refer to very fancy items of lingerie designed to be worn under wedding gowns. Bridal brasselettes are not intended for everyday use, and instead may be made of silk, lace, satin, or other fine material. Some types may even require a second person to lace up the back, which hearkens back to their Victorian-era origins. Bridal brasselettes are made to suit a variety of gown cuts so that they may be worn with low-backed, strapless, or plunge-necked gowns.
There are a few variations of the brasselette. One type, called a bandeau, is made of soft, stretchy fabric and intended for everyday use. Bandeaux often do not have stays to push on the ribs or waistline, but the fabric itself helps create a smoother silhouette and eliminate bulges. Some versions of the bandeau have a V-shaped wire in the front to emphasize the cleavage. Most bandeaux do not have brassiere cups, and they can be worn as lingerie, tube tops, or swimwear.
Another variation is a longer brasselette called a corselet. Corseletes are also referred to as foundation garments and the cover the body from the breasts to the middle of the thighs. A corselet is a bra and girdle combined into one piece. Modern corseletes are designed to control the shape of a woman's body, usually by lifting the breasts, narrowing the waistline, and smoothing the hips and buttocks.
Bridal brasselettes are typically made of delicate material not designed for everyday wear.

The brasselette is not quite as long as the corset, as a corset usually covers the body to the hips.