A box social is a term that is used to describe different types of activities in different parts of the world. In some places, the box social is more closely associated with dating situations. At other places and times, this type of activity can be part of an auction strategy or even some sort of personal selling scheme. The basic idea for the box social in most instances is that consumers are not aware of what is actually in the container or box and make efforts to secure the box based on what they hope to gain by doing so.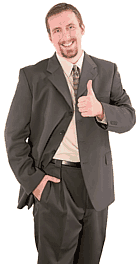 As it relates to dating situations, the box social is a time-honored means of providing a wholesome atmosphere for young people to meet and socialize, possibly moving on to finding they enjoy each others company and deciding to go out on a date. The usual approach is for a box social event to be sponsored by a community club, civic organization, or a house of worship. Young women would prepare the boxes by decorating the exteriors with a wide range of ornaments such as ribbons, beads, or whatever original designs they desired. Inside the box would be a meal of some type. Young men would bid on the boxes, hoping to not win the one prepared by a young lady of interest, but also one that contained something tasty to eat. The winner of the bid would then have the chance to share the box meal with the young lady who prepared it and possibly impress the young lady enough for her to agree to go on a date at some later time.
While once popular in many areas of the United States and the United Kingdom, this type of socializing event for young people began to wane somewhat in the latter part of the 20th century. There are still communities in which this type of event takes place, although a few changes have been made. More recent incarnations of the box social allow both men and women to prepare boxed lunches for presentation and sale as a fund raising effort for a non-profit organization, with the focus being more on social networking and less on possibly leading to a dating situation.
The concept of the box social developed during an era in which the dating activities of young people were more closely observed by their elders. While that level of supervision is generally not present in modern-day box socials, planned events of this type can be helpful in creating safe environments for people to meet and determine if they are mutually agreeable to spending more time together. As a tool that aids in the development and practice of social skills, the box social still has a great deal to offer.