What Is a Border Crosser?
The imaginary lines that separate two countries are referred to as borders. In many countries, such as the United States, the borders cover hundreds of miles and are not visibly marked along the majority of both the Canadian and Mexican border. There are, of course, official border crossing points where people may exit and enter the country legally. The term "border crosser" within the United States may refer to someone who frequently crosses the border legally, or to someone who illegally enters the country along much of the unmarked portion of the border.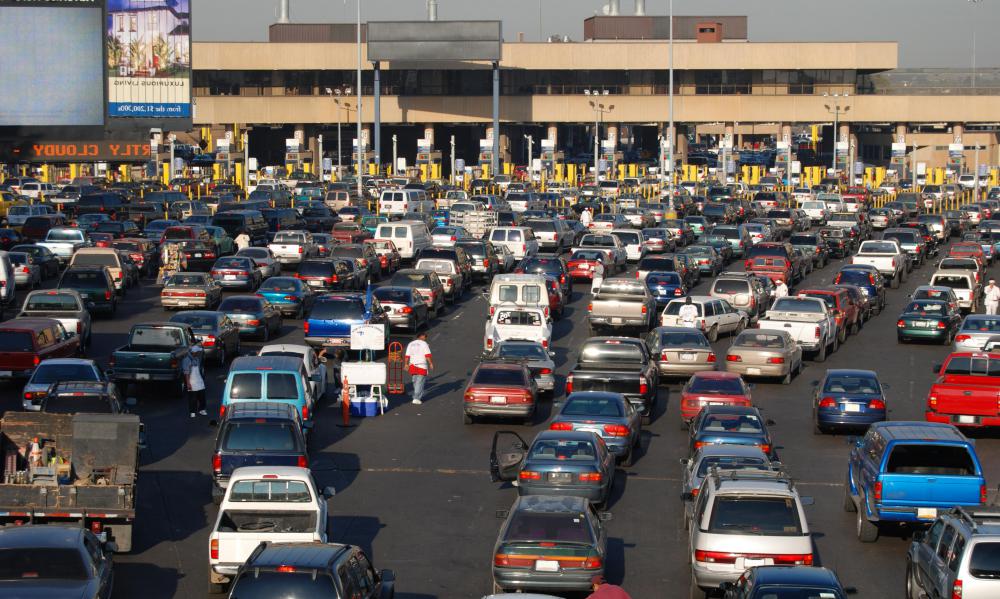 Many people live close to borders between countries and have a reason to cross the border on a regular basis. A border crosser may be someone who is a citizen of one country, but is authorized to work or do business in the adjoining country. A border crosser may also be someone who simply crosses the border on a regular basis to shop, visit family, or attend school.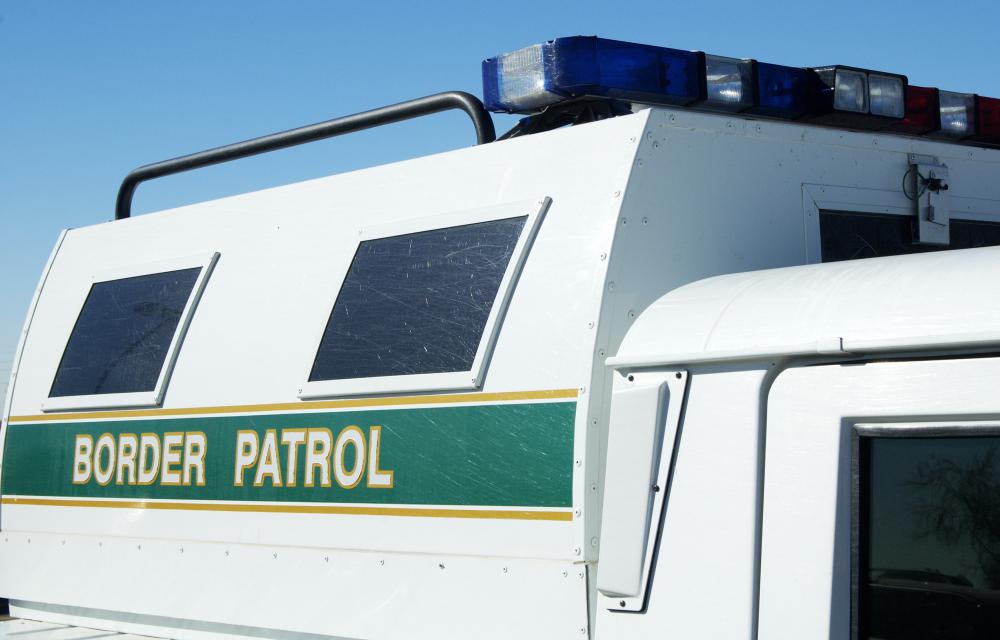 When a border crosser is authorized to cross the border into the adjoining country on a regular basis, he or she may have the equivalent of a border crossing card. For example, there are a number of different documents that may be issued by the United States, Mexico, or Canada that allow entry into the country. Each country has a card or document that allows relatively quick passage for people who pass through on a regular basis.
An illegal border crosser is someone who crosses the border from one country to another without permission. Each year, many people attempt to enter the United States without permission by crossing the border in areas that are not guarded, or by attempting to enter in a vehicle without being detected at an official border crossing. Unfortunately, those who choose to attempt crossing along the unguarded section of the border risk a number of dangers, such as drowning, starvation, and dehydration, which leads to numerous deaths each year.
Aside from the immediate dangers faced by illegal border crossers, within the United States, they also face capture and arrest by the United States Border Patrol agents. Most illegal aliens who are caught entering the country are simply returned to their home country, although criminal charges may be filed as well. A conviction for entering illegally could result in incarceration, as well as being banned from applying to enter legally for anywhere from five years to life.