A bond covenant is a clause in a bond indenture, or contract of debt, that describes one of the terms of a bond. Grouped together, these covenants outline the rights of the bond holder and restrictions upon the issuer in regards to the bond. Their primary purpose is to protect the bond holder. The terms outlined by a bond covenant are legally binding.
There are two types of covenants: positive, also known as protective, and negative. Positive covenants are clauses that describe actions required by the issuer. Negative covenants outline actions the issuer is forbidden to take while the bond is still active.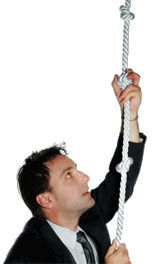 In essence, positive covenants are promises to the bond holder made by the issuer. Some examples of a positive bond covenant include a commitment to maintaining proper casualty insurance and to ensure that pledged revenues are deposited. A bond covenant will often also require a general commitment to properly maintain, complete, and otherwise fulfill responsibilities to the bond holders. There may also be positive covenants that restrict the issuer to a certain level of financial conservatism or require adherence to certain interest coverage or debt and equity leverage. Positive covenants can require that the issuer provide bond holders with full disclosure about activities relevant to the bond.
Negative covenants are restrictions that the issuer must observe. Common clauses forbid an issuer to sell assets, hand over control of the bond to another party, or to engage in any activity which is believed to prevent the success of the bond. Other common covenants include restrictions on accumulation of debt and distribution of dividends. Due to perceived high safety, it is common for bonds with a higher number of negative covenants to have a lower interest rate.
Once it has been established, a bond covenant is extremely difficult to change. In order to request a change, the bond issuer will typically create an amendment to the bond indenture. Then a common procedure is for the bond holders to vote, with a majority or super-majority in favor of the change being required in order to it to take effect.
Many issuers have stopped including the bond covenant in their contracts with bond holders because they feel they are too restrictive. In order to accommodate for the decline of covenants, many investors have turned to asset-backed securities. These investments have an extra level of security because they are based on existing assets which are held in a trust.
AS FEATURED ON:
AS FEATURED ON:

Man climbing a rope