What is a Bond Anticipation Note?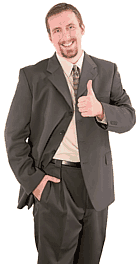 Bond anticipation notes are an excellent means of acquiring short term financing that will later be repaid by the issuance of bonds, with a portion of the proceeds gained from the sale of the bonds going to settle the notes. The use of the bond anticipation note is common for local municipalities that wish to generate funding for an upcoming project, and plan on issuing bonds that will cover the expenses over the long term.
Depending on the amount and nature of the project, a bond anticipation note may eventually be covered by the issue of a short term bond or a long term bond. Public projects that are spearheaded by government agencies often will issue a bond anticipation note that provides funding to launch the endeavor. As the project kicks off, a bond issue gets underway and normally generates sufficient funds to pay off the bond anticipation note in a very short period of time. In fact, when cities or public agencies make use of the bond anticipation note, it is not unusual for the note to be repaid within the course of one year.
Investing in a bond anticipation note is considered to involve a relatively low amount of risk. Because the notes are usually settled in a short period of time, the main concern of the investor is to make sure the basis for the bond anticipation note is sound. For example, if the note is being issued to help raise advance revenue for a local improvement service project, the investor must have reasonable assurance that there will be enough support for the bonds upon issuance to cover the investment in the anticipation note. Other than making sure the chance of recouping the investment is highly likely, there is not much else for the investor to do.
Opportunities to invest in a bond anticipation note can be found through local brokers, municipalities and various types of financial institutions. As a means of helping to fund a public service project that will have long term benefits for the wider community, while still realizing a small profit from the investment, the bond anticipation note is an excellent option.
Businessman giving a thumbs-up