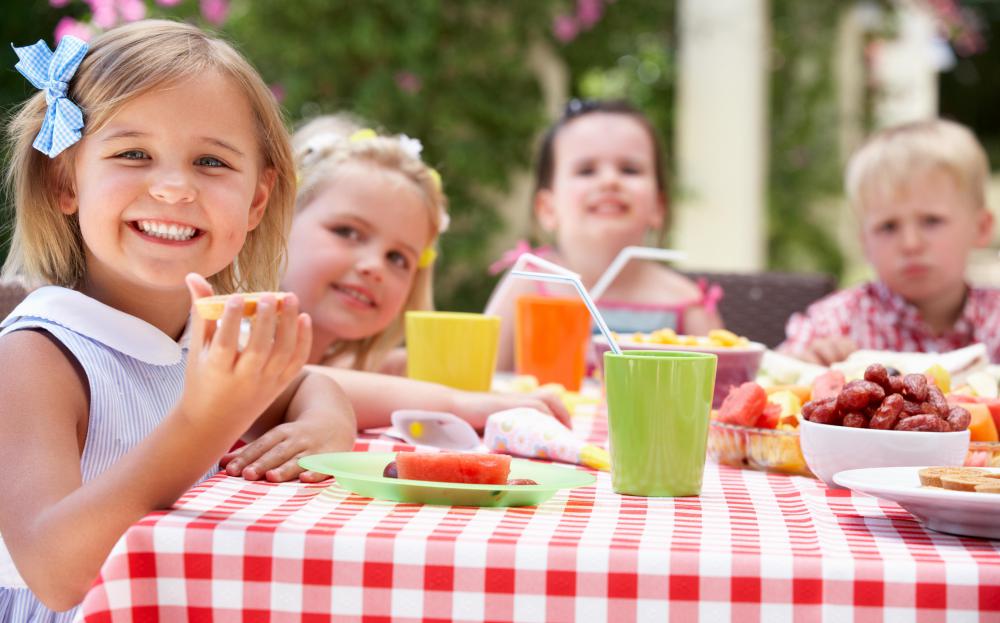 A bench table refers to any table that features separate or attached benches. The most versatile bench table type also has traditional dining chairs. When not needed as dining room seating, the bench can be moved to another room in the home to be used as either a seat or a small end table. The dining chairs can then be positioned evenly around the large table. When more seating is needed in the dining room, two chairs can be placed on one side while the bench can seat up to three people on the other side.
Although benches usually allow three rather than two people to sit on one side of a smaller dining table, many people prefer sitting in traditional chairs. Benches don't have the backrests that some people find more comfortable when dining. Seating may be crowded on a bench and there tends to be less elbow room. A bench table could be a good solution for seating children in the dining room as long as the height is appropriate.
Outdoor picnic tables are also a bench table design. A picnic table has an eating surface with a bench attached to it on each side. Indoor bench tables that resemble a picnic table are available in some furniture stores; these are usually stained in dark wood to look more formal than outdoor types. The bench tops may feature upholstery padding. The loose benches on bench dining table and chair sets may also have upholstered tops that match the padded seats on the traditional chairs.
Picnic tables may be sold as a garden bench table product. These rustic wood outdoor tables can create eating space in a yard, patio or porch. They are also usually not padded with upholstered seating although some people like to add seat pads. Child-size picnic tables with attached benches are sometimes used in day care centers to save space as they can seat up to six children in a limited area.
Although most bench table designs are square, some are round. The round styles of bench tables feature a large circular dining table with three curved benches. These round bench table styles can look very elegant, especially if they feature upholstered seating.
All types of bench tables can work well in small living spaces. With the bench table type that has the benches attached, space is saved because no extra room is needed for moving chairs. For traditional dining tables, chairs must be pushed out from the table before using. Enough space must be left between the wall and dining chair to prevent damage to walls when chairs are pushed out from the table. There's no need to factor in this extra room when using a bench style dining table with attached benches.
Outdoor picnic tables are often a bench table design.