What is a Below the Knee Amputation?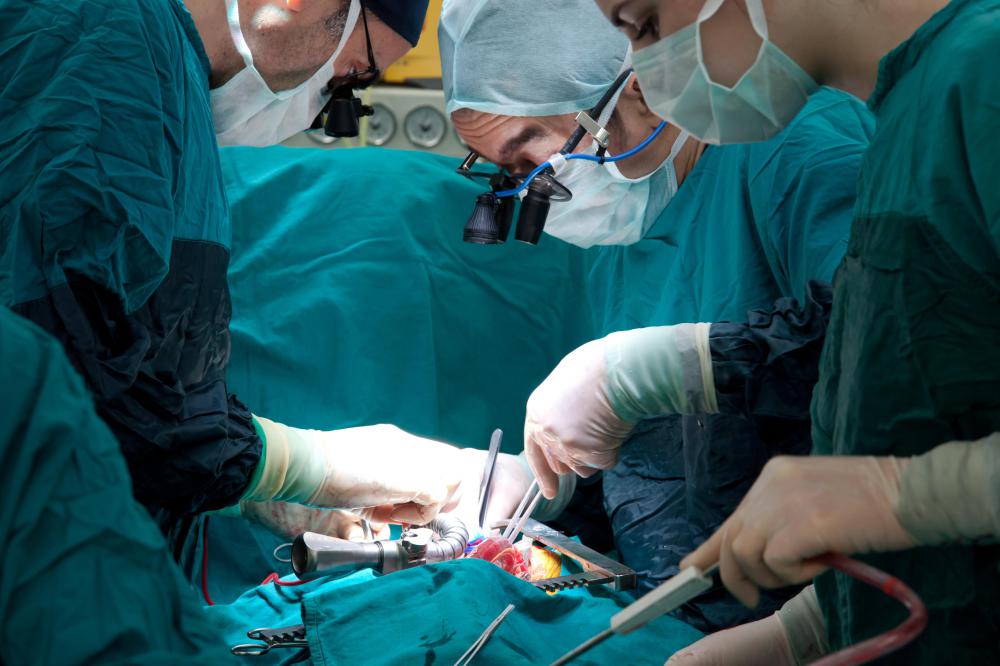 A below the knee amputation is a surgical procedure when the bottom part of the leg is removed with an incision below the knee. This is also known as a trans-tibial amputation. This procedure is recommended when a patient has a severely diseased or damaged lower leg that cannot be treated. One advantage of the below the knee amputation is the preservation of the knee joint, making it easier to use prosthetic devices for walking.
There are a number of reasons patients might need this procedure. Conditions like diabetes and peripheral artery disease can impair the circulation to the point where tissue death and damage start to occur, necessitating limb removal. Aggressive infections may need to be treated with amputation in rare cases, and this may also be needed for severe injuries, including crushing injuries or injuries leading to conditions like gangrene. Amputation is generally considered an extreme treatment measure, and is recommended only after other options have been tried.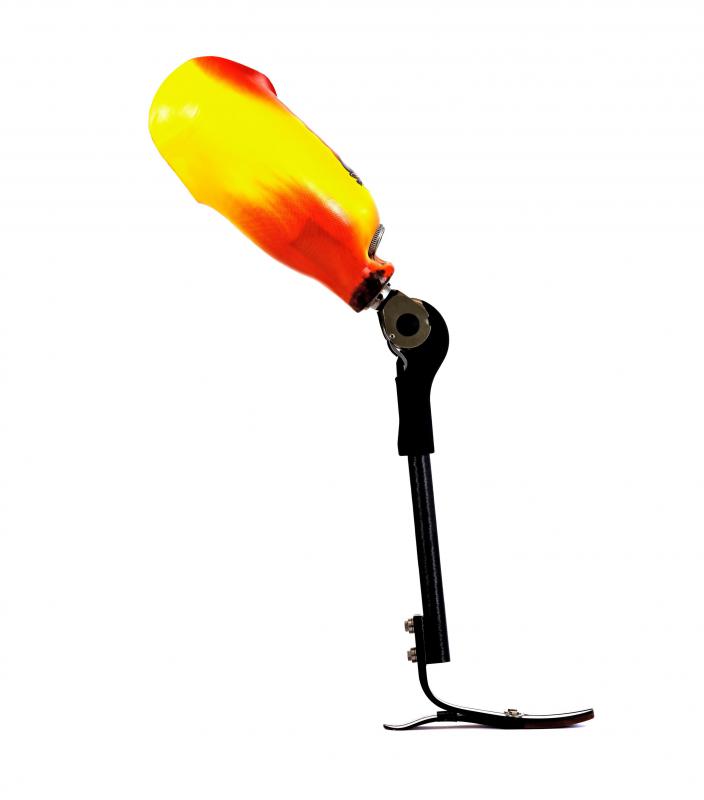 In an amputation below the knee, the patient is placed under anesthesia, and the surgeon cuts a skin flap, usually in the back of the leg, before carefully tying off blood vessels and cutting through the bone. The surgeon wants to leave enough of the leg to make prosthesis wear as easy and comfortable as possible, without compromising patient care by leaving dead or infected tissue in place. The skin flap is wrapped around the stump once the amputation is complete and sewn into place. As the patient heals, compression garments will need to be worn to prevent swelling. Once the site is completely healed, the patient can be fitted for a prosthesis and undergo physical therapy for learning to walk again.
Potential complications of amputation below the knee can include infection, as well as phantom limb syndrome, where the nerves become confused and keep sending signals as though the leg is intact. This condition is a topic of interest to neurologists, and there are some therapies available to address it. Nerves may also heal poorly after the surgery, forming hypersensitive and extremely painful clusters that may need to be removed surgically so the patient can tolerate putting weight on the stump.
After a below the knee amputation, patients usually go through an adjustment period. They may experience emotional pain, as well as physical distress, during the healing period. Working with a counselor can be helpful for some patients, as can talking to a physical therapist about mobility.
By: derege

A severe leg infection may require a patient to have a below the knee amputation.

By: HBK

Below the knee amputations make it easier to use prosthetic devices for walking.

By: belahoche

When the amputation is above the knee, the cost of a prosthetic leg may be much higher.