What is a Balloon Catheter? (with pictures)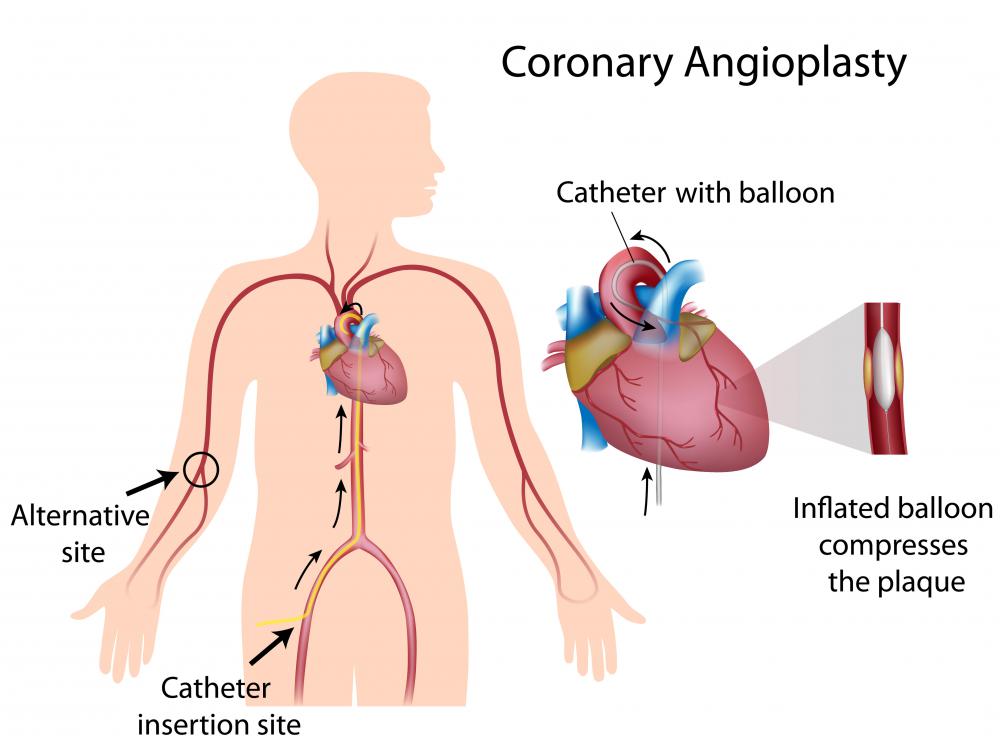 A balloon catheter is a soft, flexible rubber tube that can be used in a number of medical procedures. Its purpose is to gently expand narrow cavities in the body, so that a procedure can be performed. Once a deflated balloon catheter is inserted into the narrow passage, the tip is inflated to open the area. When the procedure is complete, it is then deflated and removed. The two most common procedures that rely on the balloon catheter are coronary angioplasty and urinary catheterization.
This device has been used since it was first patented in 1963. It was invented in the U.S., by Stanford University professor, Thomas Fogarty. The balloon catheter is considered the industry standard for certain medical procedures because of its ease of use, and the minimal risks of complication associated with it.
Coronary angioplasty is a common procedure performed using a balloon catheter. This is often done when plaque build-up clogs an artery that leads to the heart. A cardiologist typically uses the device to widen artery walls that are blocked by this plaque.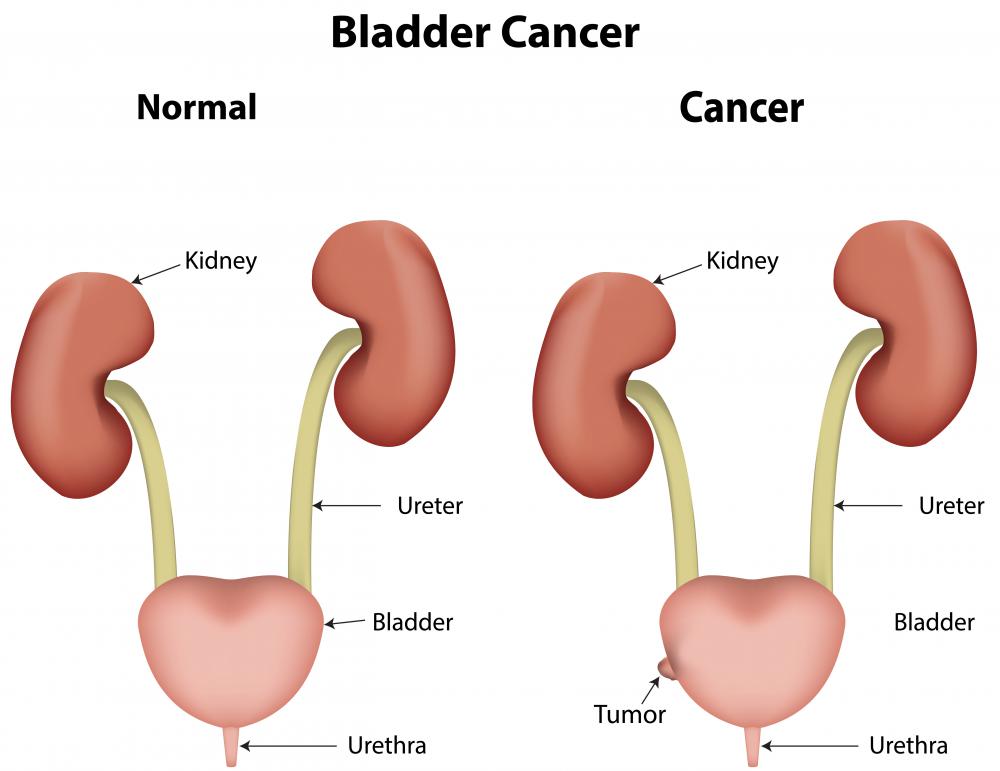 During this operation, the surgeon inserts a deflated balloon catheter into the artery where the blockage has occurred. When it is inflated, the end of the catheter basically pushes the plaque to the outer edge of the artery to allow blood flow to the heart. This surgery is relatively safe and risk is minimal. Less than 1% of coronary angioplasty patients suffer from complications directly related to the balloon catheter.
A Foley catheter is usually used in the bladder to collect and drain urine. This type of balloon catheter is commonly used during and after surgical procedures. It is also often utilized to correct other medical problems, such as urethra obstruction, nerve-related bladder dysfunction, and other urinary tract disorders.
These devices are generally designed for long-term use. To use one, the Foley catheter is inserted through the urethra and into the bladder. A syringe then fills the tip of it with air or sterile water to keep it in place — like a small water balloon at the end of a hollow, thin tube. The Foley catheter then deposits the collected urine into a bag.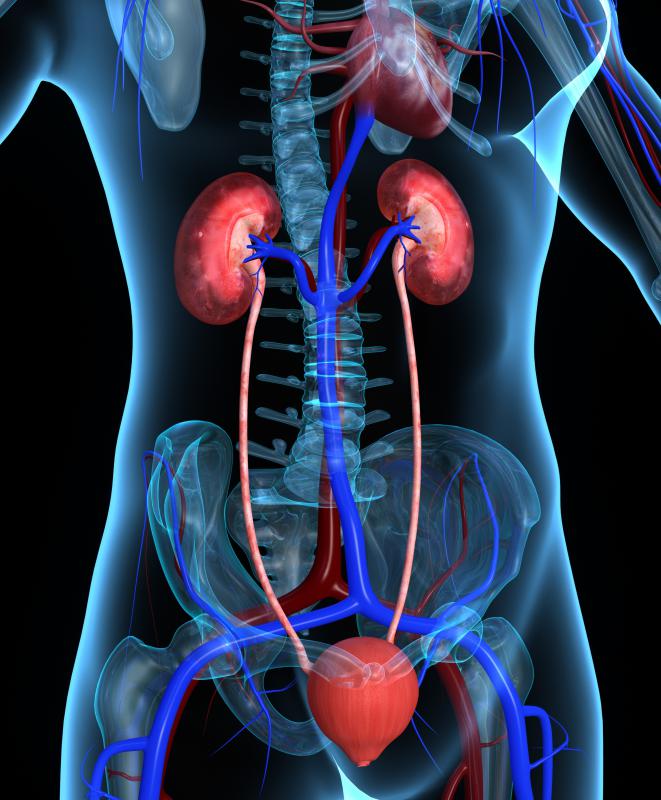 Urine output can then be measured and analyzed to check for infection, blood and electrolyte content, or overall kidney function. Urinary tract infections, which are typically fairly easy to treat with antibiotics, are one of the most common risks associated with urinary catheterization.
A special wire guides a balloon catheter into place to expand a blocked artery.

Angioplasty is used to expand arteries that have become narrowed or blocked.

Treatment for some forms of bladder cancer may involve the use of a catheter.

A clogged artery that leads to the heart may necessitate a coronary angioplasty.

Drinking plenty of water can help reduce the risk of developing a urinary tract infection as a result of wearing a female catheter.

A qualified surgeon will be required to perform a coronary angioplasty.