The baked burrito is a non-traditional take on a traditional Mexican dish. Typically, a burrito is steamed or grilled in order to soften the tortilla. A baked burrito is cooked in the oven but contains many of the same ingredients as a steamed or grilled burrito. Some baked burritos are also wet burritos, however, since many cooks prefer adding a moist sauce to the burritos prior to baking in order to prevent the dish from drying out.
Originally, the burrito consisted of one or two fillings wrapped inside a tortilla. Mexican burritos typically follow this tradition. The cook begins by steaming or grilling a flour tortilla in order to make it slightly softer. This tortilla is then filled with refried beans, Mexican style rice, beef, or chicken, and rolled up. The final product is relatively small.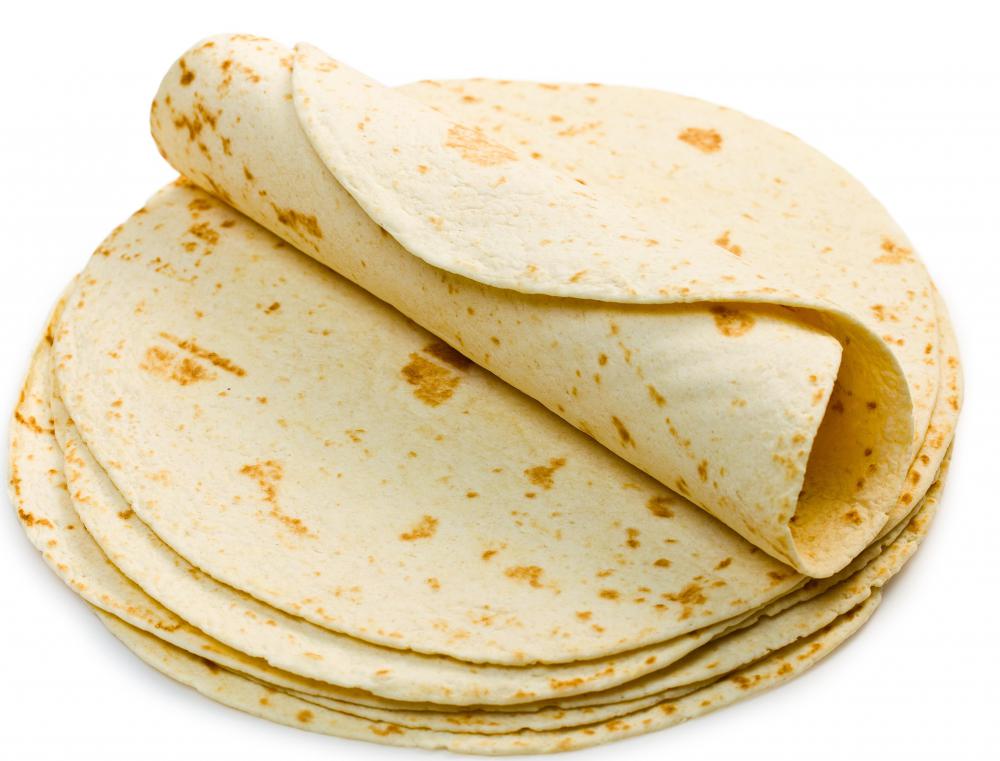 Burritos in the United States contain multiple ingredients and are much larger by comparison. Traditional fillings still make an appearance, but other ingredients, like lettuce, cheese, and salsa, are also frequently used. Along with these changes in size and fillings, cooks in the United States and elsewhere may also break with tradition by baking the entire burrito before serving instead of steaming or grilling the tortilla prior to filling it. Baking the burrito still creates the soft tortilla commonly associated with the dish.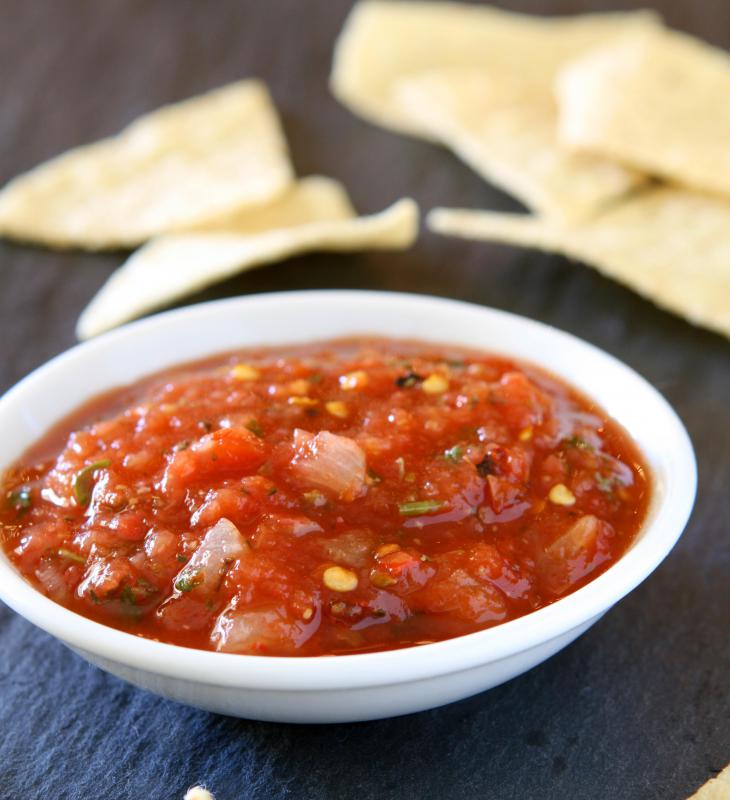 Cooks often prepare a batch of baked burritos all at once rather than baking each burrito individually. To prepare each burrito, the cook browns chicken, ground beef, or steak and adds the meat on top of a flat flour tortilla. Wheat flour and corn tortillas may be substituted depending on personal preference, and a vegetarian burrito will skip the addition of meat altogether. Shredded cheese, refried beans, and other ingredients are also added to the tortilla before the cook rolls the burrito up and places it seam side down in a baking dish. The cook typically fills the dish with burritos before cooking the entire batch in a preheated oven for the designated amount of time.
In order to prevent the filling and tortilla shell from drying out, many cooks also add a tomato-based sauce to their baked burrito. This sauce is either mixed in with the filling or poured over the batch of baked burritos prior to baking them in the oven. This turns the baked burrito into a wet burrito or "enchilada style" burrito. Wet burritos are usually eaten with a knife and fork, but dry baked burritos can be eaten without utensils.
Due to the baking process, some ingredients that appear in other burritos cannot be included in the filling of a baked burrito. Sour cream, for example, must be added on top of the burrito after it comes out of the oven, since it would melt if cooked inside the oven. Other ingredients, such as additional shredded cheese, shredded lettuce, or scallions, can also be added as a garnish just prior to serving.
A bowl of sour cream, which is often used to top baked burritos.

Baked burritos are cooked in the oven and contain many of the same ingredients as a grilled burrito.

Flour tortillas are most commonly used to make baked burritos.

Robust salsa is a traditional accompaniment to a baked burrito.