What Is a Backyard BBQ Pit?
A backyard BBQ pit is a permanent structure used to grill and cook food outdoors. It can be as simple as a large hole lined with charcoal and wood, or it can be a sophisticated outdoor kitchen with a brick grill and oven. Backyard BBQ pits were more popular in the 1950s, before portable gas and charcoal grills were common. Depending on the complexity of the structure, a backyard BBQ pit can be a do-it-yourself project or designed and built by a professional.
The most basic style of backyard BBQ pit is a pit dug in the earth. This method is actually quite old. It is used in a variety of cultures and works well for slow cooking. A hole is dug, lined with wood or charcoal, and allowed to burn until red-hot embers form. Then the food, which is typically wrapped in a fire resistant material or water soaked substance, is placed on the coals. It can be covered with other embers or dirt and allowed to cook for many hours.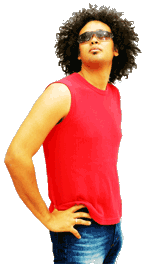 Another alternative is to use a roasting spit over flames. This is similar to rotisserie style cooking but on a larger scale. A spike is driven through a cut of meat, and the ends of the spike rest on two posts. The meat is turned occasionally to ensure even cooking. Small animals can be cooked whole on a spit. Pork, lamb, and goat can also be cooked using a spit as well as cuts of beef.
The grill style backyard BBQ pit offers a greater variety of cooking options as well as convenience. This style usually has a grill over a well ventilated area for fuel and is encased in a brick, stone, or concrete structure. In some cases, there is a hood or chimney over the grill. Since it is a custom built structure, the grill can be as large or small as needed. Since it is permanent, the grill style pit usually includes a covering of some kind to protect it from the elements. This can be a covered patio or simply a cover for the grill.
A backyard BBQ pit can be fueled by gas, charcoal, or wood. This adds complexity to the structure since it may require a gas line and gas reservoir. A small tank, like the kind used on portable grills, is sometimes added. In other cases, the backyard BBQ pit is connected to the household's gas reservoir.
BBQ pits can include other accessories, appliances, and fixtures in addition to the pit itself. A true "outdoor kitchen" will also have a sink, counter space, storage space, and in some cases, a refrigerator. Outdoor kitchens are quite expensive to build and require a lot of maintenance to protect them from damage due to the weather.
AS FEATURED ON:
AS FEATURED ON:

Man with hands on his hips