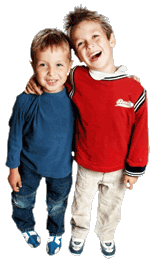 For people partial to Asian style design or those that simply want their infant to stand out in the playpen, the world of fashion has introduced the baby kimono. This simple one or two-piece garment can welcome a child to the global community right from birth, all the while keeping him or her snug as a bug and quite adorable. A baby kimono is a child's garment that features a wrapped-front design, similar to those seen on traditional kimonos.
While getting a baby kimono for an infant who can barely roll over, let alone hold a chopstick, may seem a bit silly, these outfits are utilitarian garments that can stand up to serious drooling. Featuring a side tie or button, a baby kimono can give a little flair to a little one's wardrobe. One important feature of the baby kimono is its unisex design; boys and girls can be equally adorable in the outfit, making them a great hand-me-down item for future babies.
An infant-style baby kimono features a side button or tie, and typically comes as a one piece outfit that easily buttons over a diaper. Some kimonos for children can also be found in gown styles that cover the legs and feet, helping to keep the baby warm. Additional warmth is also offered by the wrap design, as it covers the chest area with a second layer of fabric. Both gown and one-piece varieties can be found with long or short sleeves, and typically come in baby-safe fabrics such as cotton.
To help the slightly older toddler escape their babyhood fashion errors, consider the two piece baby kimono, typically offered as a shirt and pants. Once the diaper stage is in the past, toddlers can still have the comfort and style of a baby kimono with the big-kid benefit of drawstring or button-fly pants. Older-kid kimonos make great pajamas and lounge clothes, as they are comfortable and often made of soft, easily washable fabrics.
While a baby kimono can be purchased at children's clothing stores or online, they are also quite simple to make. Free and pay-per-download patterns are available online for easy sewn or knitted versions of this trendy clothing item. By choosing fabric, buttons and notions, it is easy to make a customized and personal gift for a little one. A carefully made baby kimono could last a lifetime, and even survive to be passed on to the next generation as an heirloom.


Two young boys