What Is a Baby Food Grinder?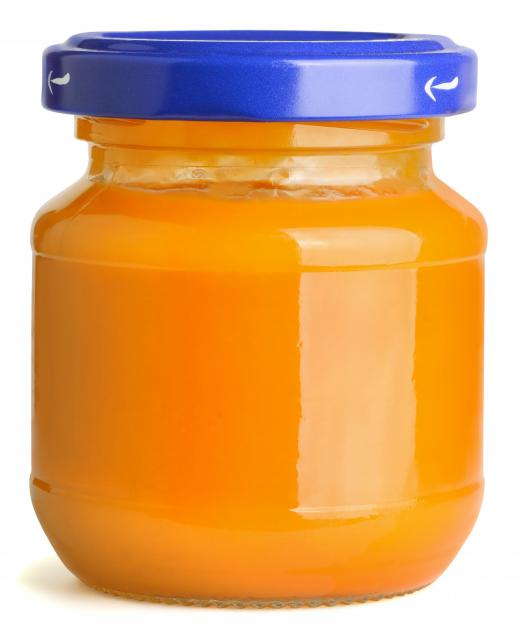 Babies are able to begin eating solid food at only a few months old, but many parents don't like buying baby food in cans and jars, or they have none available to them. In many cases children can eat what their parents eat, except that they lack the teeth to chew it. A baby food grinder is a small appliance used to turn regular food into a smooth food that even very young babies can eat.
Simply, a basic baby food grinder consists of little more than a hopper for the food, a crank, and grinding plates. Food is placed in the hopper and the crank is turned, chopping the food into small bits. The advantages of a manual baby food grinder are that it can be used virtually anywhere and needs no electricity to operate it. This type of grinder is usually made of hard, non-porous plastic, rendering it very durable and easy to clean. It is lightweight and often comes in a carrying case so parents can easily take it with them wherever they go.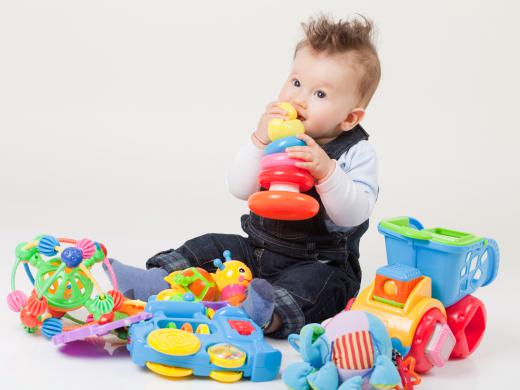 Using an electric baby food grinder is a bit more involved, but requires almost no effort to operate. This type of grinder is generally something like a small blender or food processor, and can usually grind up quite a bit more food at one time than the manual baby food grinder. Food is placed in a container and fitted onto the appliance. Chopping is done at the touch of a button, and the food can be made as course or as fine as desired. Typically the parts of the grinder that touch the food can go into the dishwasher, if desired.
For those wanting a baby food grinder that does even more, there are models on the market that not only grind the food, they also cook it. There are settings on such grinders for steaming, warming, and defrosting. This makes it easier to process raw foods without the need to use a lot of other dishes, pots, or pans.
Whichever model a parent chooses, using any baby food grinder gives adults more control over exactly what the baby eats. It is easy to make sure that the child consumes only organic foods simply by buying the desired foods and processing them at home. There are no concerns about preservatives or worries about processing problems with homemade foods. Baby food made at home is typically much more affordable than purchasing ready-made meals, and an investment in a baby food grinder can result in a significant cost savings over time, especially if the family goes on to have more children.


By: Coprid

Baby food.

By: Kadmy

A baby food grinder can be used to turn ordinary fruits and vegetables into a paste that babies may be able to consume.

By: dechevm

A baby food grinder may be helpful while a baby has just begun to grow teeth.