What Is a 6 Panel Interior Door?
Six panel interior doors are a nice accent piece for many homes. While doors are an important and necessary part of any home, choosing a 6 panel interior door allows you to add a custom look to your rooms. A 6 panel door is typically a heavier weight door than less expensive doors in addition to their specialized look.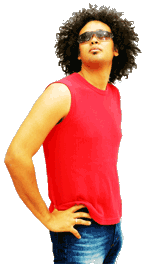 Six panel doors have, like their name implies, 6 inset squares or rectangles in the door, three on each side. The inset pattern creates a traditional look that many people like in their homes. If you choose a solid wood core 6 panel door, you will also appreciate the ability of the door to deaden sound in the room.
Many people who are engaged in a home improvement or home construction project find that it can be tempting to customize every area. While we all appreciate a custom look, the costs can add up quickly. Custom doors are an option, of course, but choosing a 6 panel interior door for your most visible rooms you can create a custom look without the custom expense.
If your budget is tight, but you like the look of a 6 panel interior door, there are ways to stretch your dollars. One less expensive option is to choose hollow core 6 panel doors. These doors do not deaden sound as effectively as solid wood core doors, but do a better job than the more common and thinner wood doors.
Another way to save money when choosing a 6 panel interior door is to visit local lumber or box stores and ask if they have any 6 panel doors available at a discount. They may have doors that have been slightly damaged in the warehouse. Look the doors over carefully. Often the damage is barely visible, or will be after you apply a coat of paint.
One final idea for saving money when looking at 6 panel interior doors is to locate local contractor auctions. These auctions are often located at fairgrounds or other large areas. They carry everything from kitchen cabinets to boxes of flooring to doors. These auctions are sometimes advertised in local newspapers, but you can also find them by calling local auction services. They can place you on their mailing list so that you will receive advanced notice of the sales.