What Factors Influence the Effectiveness of Fiscal Policy?
Fiscal policy is a general term used in macroeconomics to describe government spending and taxation that is used deliberately to exert influence on the economy. The effectiveness of fiscal policy depends on a wide range of factors, many of which cannot be reliably predicted or understood in advance. Behavioral changes caused by changes in government spending and taxation are among the most significant determinants, since an attempt to increase consumer demand through government spending or decreased taxation, for instance, would be rendered largely ineffective if people simply saved their money instead of spending it. Other factors affecting how effective fiscal policy is include the time lag between the implementation of a new policy and the realization of effects of that policy, the effects policy changes have on interest rates and other economic concerns, and the actual quality of the policy change.
The effectiveness of fiscal policy is largely dependent on the balance between taxation and spending. Governments tax their citizens in order to fund government projects and to redistribute wealth in order to best suit the needs of all affected individuals. Decreasing taxes for certain groups gives people more money to spend, which can, in some cases, improve a country's economy by increasing consumer demand. Government spending can be combined with reduced taxation in order to stimulate the economy. It is often used to provide jobs and money, with the expectation that people will then spend more money, thereby helping the economy.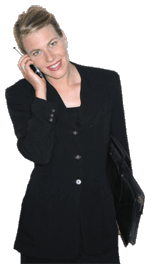 Governments often combine decreased taxation with increased spending in order to stimulate the economy and increase consumer demand. The long-term effectiveness of this depends largely on the behavior of people in response to having more available money. The government must usually spend more money than it makes in order to implement such a policy, so if the policy fails and the economy does not grow stronger, it may have a hard time recovering the lost funds. If such policy is effective, though, the government may be able to impose a larger tax on the strengthened economy, thereby recovering the funds necessary for the stimulus policy.
There is some doubt regarding the effectiveness of fiscal policy as a means of escaping an economic recession or depression. Increased spending and decreased taxation tends to force the government to borrow either from its people or from foreign sources. This leads to a phenomenon called "crowding out," in which the borrowing necessary for increased spending and decreased taxation leads to increased interest rates that drastically decrease the policy's effectiveness.
AS FEATURED ON:
AS FEATURED ON:

Businesswoman talking on a mobile phone