What Factors Affect Lip Gloss Prices?
Lip gloss is available in various textures, colors, and package options. Both budget and prestige brands usually offer a wide variety of cosmetics, but lip gloss prices are often higher when the product is purchased at a department store, boutique, or specialty store. Lower cost options may be found at drug stores, supermarkets, or discount retailers. Other factors affecting lip gloss prices include color selection, ingredients, packaging, and claims regarding the quality of the formula.
Gloss is usually on the lower end of the price scale within specific brands. Prestige brands, however, may charge as much for lip gloss as budget brands charge for higher priced items like foundation and facial moisturizer. Manufacturers of lines sold in department stores or specialty stores often mark up products to cover expenses, such as marketing, celebrity endorsements, free samples, and to pay for specially-trained sales assistants. Prestige brands may also be held to a high standard for quality. Higher lip gloss prices may be necessary to pay for desirable ingredients, sleek packaging, and larger selections of colors and textures.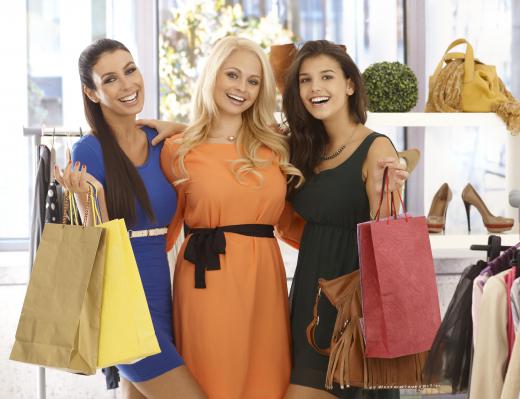 Advertising and celebrity endorsements can also determine which products sold at drugstores and discount chains carry the highest costs. As more merchandising options are developed, high-end brands are being introduced to discount markets, resulting in a wide array of consumer prices. Some budget brands try to appeal to a broad audience by offering select products with premium ingredients and packaging, geared toward customers willing to pay for a more luxurious gloss. Other budget brands emphasize low prices, keeping products simple, widely available, and affordable.
Novelty lip gloss is available from many sources, including department stores, drug stores, boutiques, catalogs, and specialty retailers. These products may be scented, flavored, or available in specially-designed packaging, such as monogrammed tubes or decorative pots. Lip gloss prices tend to be higher when the product is desired for features that may not be readily available in other cosmetics lines.
Health and aesthetic benefits may also be touted as a reason for a more substantial price tag. Some glosses are infused with ingredients that cause lips to swell slightly, or 'plump,' a feature for which some lines charge extra. Lip soothers such as vitamin E or aloe may also be infused in products, causing lip gloss prices to reflect the extra cost of these ingredients. Special formulations may be marketed for the way they feel on the lip, how long they last, or how they make the mouth look. The research and promotion needed to perfect these products often result in price increases.
AS FEATURED ON:
AS FEATURED ON:

By: nyul

Lip gloss may cost more at a boutique than at the drug store.

By: armina

Lip gloss comes in many different hues and formulations.

By: amaxim

Some lip glosses contain vitamin E, aloe, and other natural emollients.