What Factors Affect a Sufficient Losartan Dose?
Also known as Hyzaar® and Cozaar®, losartan is a medication predominantly used to treat high blood pressure in patients for whom the use of an angiotensin-converting enzyme (ACE) inhibitor is found to be poorly tolerated. Unlike ACE inhibiting drugs, losartan works by blocking angiotensin II sites, a receptor locale that increases vascular tension when activated. Some of the uses of losartan are to aid in reduction of kidney disease progression, prevention of stroke in patients with left ventricular hypertrophy, and slowing of neuropathy in patients with diabetes. In some patients with elevated blood pressure, it may be possible to use lower losartan doses when the medication is combined with a low dose of thiazide diuretic or calcium channel blocker. Other factors that may affect the size of the losartan dose to be used include the patient's race, additional medications, liver health and kidney health.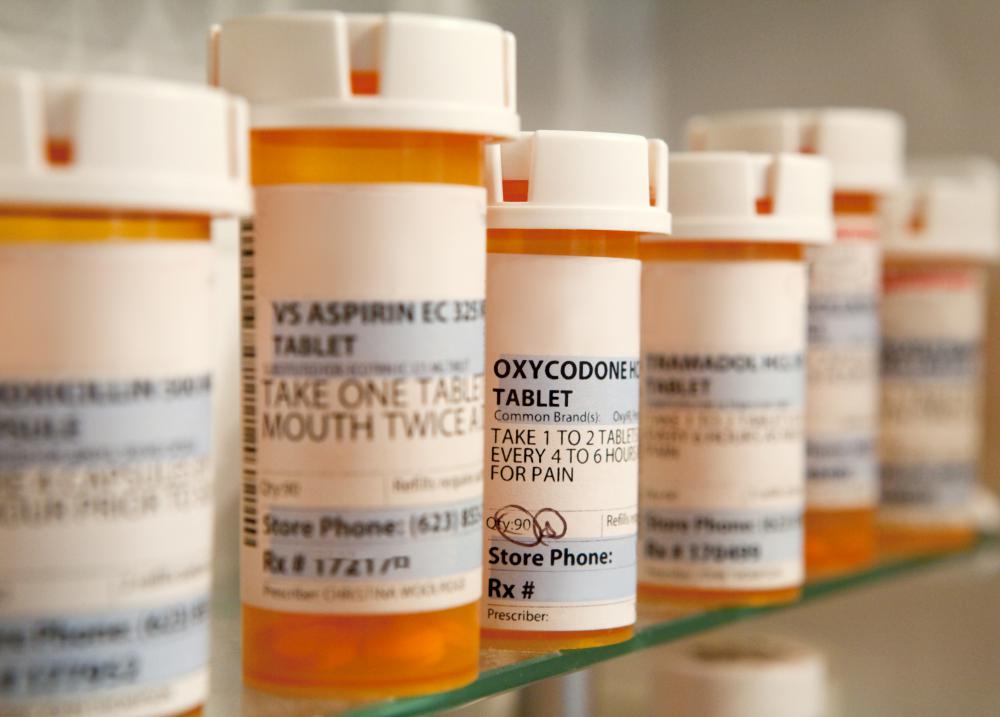 In several studies, African American patients have demonstrated a decreased sensitivity to both ACE-inhibiting and angiotensin II blocking drugs, requiring a significantly higher dose. Sometimes these medications are used along with a physiologically active dose of a thiazide diuretic. When this is added the resistance is no longer observed and the losartan dose recommendations are the same for patients of any race.
Losartan interacts with a number of different medications, although a number of these medications may nonetheless still be taken alongside the drug. In particular, cholestyramine and colestipol may affect the ability of the gut to absorb the medication, requiring that either a larger dose be used or preferably that the medications be taken several hours apart. Lithium may interact seriously with losartan, although it may still be necessary to take both medications. Despite the metabolic profile of the medications, it does not appear that there are any serious drug interactions between losartan and digoxin or warfarin that would require a dosage adjustment.
In addition to the concerns of losartan drug interactions with a wide variety of different medications and dose dependent side effects, there are a number of risks of losartan that are not directly related to dose. Patients who are pregnant or who may become pregnant while taking losartan should be aware that this medication may cause harm or death to a fetus. Nursing mothers should also be aware that no research has yet been conducted to determine whether losartan passes into breast milk.
There appear to be diminishing returns when increasing a losartan dose beyond 100 mg daily, with no statistically significant benefit shown in higher doses. Since the full effects of the medication may not appear until as late as six weeks after the start of a regimen, the standard losartan dose should not be increased until this point. Among adults, a dose of 50 mg once daily should be used initially and evaluated again after six weeks. Maintenance doses of 25 to 100 mg may be used in one or two divided doses throughout the course of the day. For patients with decreased hepatic function, the initial losartan dose should be halved to compensate with its slower rate of metabolism in the liver.