What Factors Affect a Petroleum Engineer Salary?
Petroleum engineers are individuals who create methods to collect gas and oil from the Earth. These people must be detail-oriented and enjoy math and science. Factors that affect a petroleum engineer salary include the professional's level of education, as well as whether he or she is certified. In addition, the amount of work experience that an employee has along with the type of vicinity in which he or she works impacts his or her pay.
One factor that influences a petroleum engineer salary is the amount of education that he or she has attained. Most entry-level industry roles require that individuals complete four-year bachelor's degree programs. Still, people who complete higher two-year master's degree programs in this field are eligible to assume jobs in research or university teaching. They can demand bigger wages because they have more knowledge of this complex field, which allows them to make greater contributions to the industry.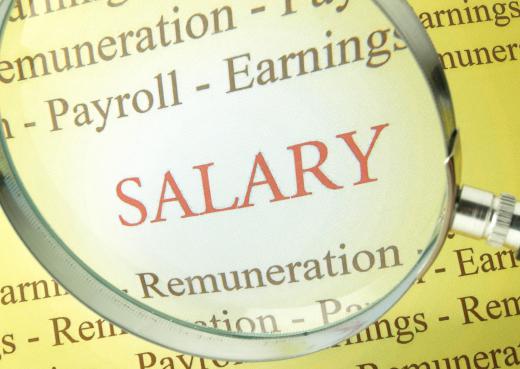 Certification additionally has a bearing on the type of income that a person in this line of work receives. Although earning an industry credential by passing an exam is voluntary, it does enable a person to pursue a managerial or senior technical position, which pays a higher petroleum engineer salary. Being certified demonstrates to employers that an individual is well-versed in the standards of the field and can complete complex projects, thus helping organizations to succeed in the marketplace.
A person's number of years of experience in this vocational area also affects his or her pay. Someone who has been in the field for two decades has the potential of earning more than four times the amount that a novice who has labored for less than a year might receive. A more experienced individual is able to complete more complicated tasks and better help a company to be profitable, so a company often is willing to reward him or her with a larger petroleum engineer salary.
The type of locale in which a professional works in this industry further impacts the amount of money that he or she receives. For example, an engineering firm in a large city typically has more clients and brings in more revenue. It can therefore offer more income to a laborer than a business in a rural area can. A petroleum engineer salary tends to be smaller in a non-metropolitan area because an organization in a rural region tends to have fewer customers and makes less money.
AS FEATURED ON:
AS FEATURED ON:

By: alejandro dans

One factor that influences a petroleum engineer salary is the amount of education attained.

By: auremar

One factor that influences a petroleum engineer salary is the amount of education that she or he has attained.

By: Kovalenko Inna

Petroleum engineers may be employed overseas or have to work in remote locations.