What does "Open to Buy" Mean?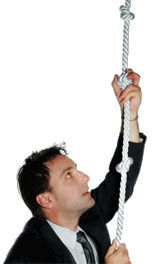 "Open to buy" is a financial term that is often utilized by brokers and dealers to describe the opening or establishment of a long position in an one or more option transactions. The exact approach to this strategy may involve the purchase of a put, a call, or a combination of the two with the idea of holding that position for an extended period of time. It is the duration associated with holding the position that makes it a truly open to buy approach. The term is also used widely in retail circles and relates to the timely replenishment of a key item in the retailer's inventory.
As it relates to the process of investments, an open to buy approach focuses on identifying a potential investment and determining the potential for growth over a specified period of time. Depending on the type of asset involved and the projections calculated by the investor, the initiation of a put or call on that option may be created. This allows the investor to take action at the ideal time to generate some amount of return from the option, assuming that the events anticipated by the investor do come to pass and the value of the asset shifts according to the projections. In some cases, an investor may arrange a long position that involves both a put and a call, providing the opportunity to exercise one or the other, depending on what happens in the marketplace, and eventually benefit from the effort.
With retail, the concept of open to buy normally has to do with the balance between the operating budget for the retailer and the need to keep key items in the inventory. Here, the idea is to arrange the budget so that as the supply of items that move quickly are nearing depletion, it is possible to place orders that replenish that supply before the retailer completely sells out of the popular item. Using this open to buy approach, the retailer always maintains adequate stock without the need to keep high inventories and in turn incur a great deal of inventory taxes. Since items are ordered based on how quickly they are purchased by consumers, this approach also helps to prevent committing an inordinate amount of resources to that inventory, creating yet another drain on the company's resources.
With just about any application of open to buy, timing is a key factor. As an investment tool, the approach calls for choosing to exercise a put or call at exactly the right time in order to generate a return. In like manner, an open to buy situation in a retail setting helps to ensure that retailers do not miss a sale due to a lack of inventory while also making it possible to avoid many of the expenses associated with keeping a large inventory on hand.


Man climbing a rope