What Does "for Sale by Owner" Mean?
For sale by owner, often abbreviated FSBO, is a phrase to indicate that a property, home, or business is for sale by the current owner, not a third party such as a real estate agent. When people believe they will be able to quickly and easily sell their property, they will often list it for sale by owner to avoid having to pay commission to the real estate agent. In this way, the property owner ideally makes more money on the sale. On the down side, he or she will also have to advertise her property herself, and may not have as many valuable contacts as a realtor may have for making a sale.
Depending on the property or real estate that an individual is selling, he or she has a number of different ways to list it for sale by owner. To sell a vehicle, for example, the owner might place a sign on the vehicle and take out an ad in the newspaper or post one online. Posting an ad online can be a great idea because photos can also be added. Some people also choose to list real estate this way since the audience is much wider, rather than just local people driving by the property or picking up a newspaper.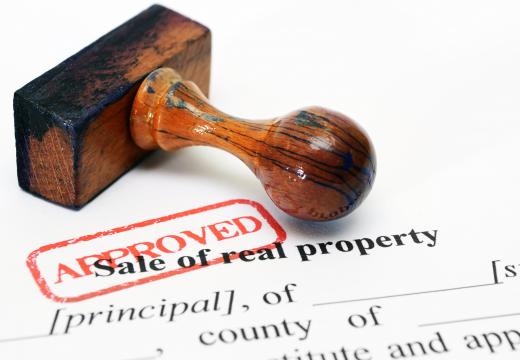 Placing a sign on the property can be one easy way to indicate that a piece of land or a home is for sale by owner. It may not reach enough people in order to sell, though; in this case, listing the property in the newspaper is another excellent option. This is one area in which a real estate agent could have been helpful, since the realtor could list the property in the Multiple Listing Service (MLS) database, opening up the viewing opportunities to a much larger audience.
Listing a property or home as "for sale by owner" means that the seller doesn't need to pay commission or any fees aside from advertising costs or closing fees if he or she agrees to share those with the buyer. This often leads to higher profits in the end. Some people find, however, that selling property through a real estate agent allows them to ask a higher price in the first place, and they might be more likely to get that price because more people will come to see it. It is important to weigh all these considerations when selling a piece of property.
AS FEATURED ON:
AS FEATURED ON:

By: alexskopje

Selling property without a real estate agent has both advantages and disadvantages.

By: inga

Selling a home without using a real estate agent can save money, and make the process much less formal.

By: stocksolutions

Owners trying to sell property independently may place ads in local newspapers.