What does an Operations Technician do?
Most operations technicians work in the aerospace industry performing duties such as installing, operating, calibrating, and maintaining highly sophisticated communications equipment consoles. An operations technician is also responsible for the operation and maintenance of various types of equipment used to launch, position, track, and evaluate aircraft and space vehicles. Additionally, these technicians may be used to record and interpret the data obtained from this equipment as well. An operations technician is an important part of a flight readiness team, who may be needed to troubleshoot launch and flight failures also.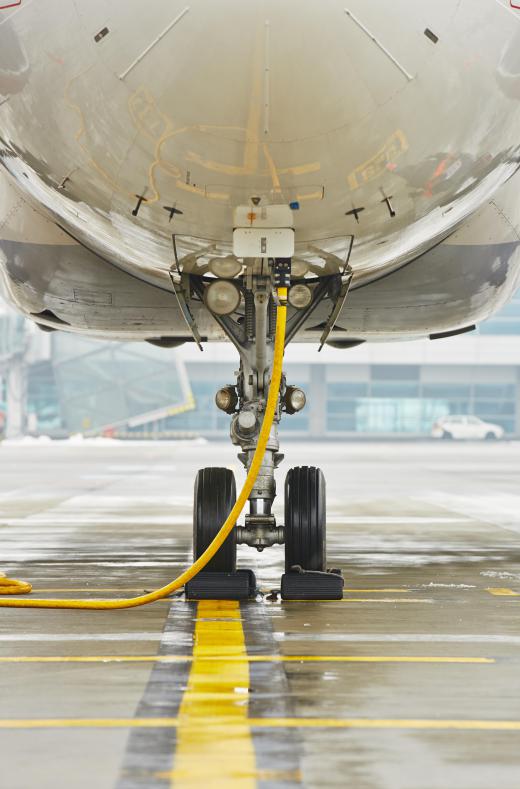 An operations technician is often an indispensable part of the development of new space vehicles and aircraft. These specialized technicians typically work on airplanes, helicopters, missiles, and rockets. They are also utilized in many different ways for various kinds of projects. They are not only used to construct, test, and maintain the components needed for space and aircraft, they are also used to assemble, maintain, and test these vehicles as well.
Companies that specialize in the development and construction of aircraft or space vehicles are the most common places to hire an operations technician. These specialized organizations are usually contracted to build this type of craft for a private airline or government agency. Operations technicians may work in all areas of this industry including research, development, production, and marketing. Some technicians are assigned to make precision shop drawings and scale models of proposed vehicles. Others may utilize specialized instruments to collect information, take measurements, or perform laboratory tests.
Sometimes, an operations technician will be given the task of preparing reports and cost estimates for proposed and ongoing projects. Many technicians are employed as consultants or manufacturer's field representatives who offer technical assistance and advice to customers. Other operations technicians are used as technical writers to help publish catalogs and technical manuals.
Many times, an operations technician will obtain special training in certain types of equipment such as engine, electrical, or computer components. These specialized technicians will often spend many years developing small, unique parts for use in space vehicles. Some technicians choose to specialize in a particular type of system, such as an electrical, mechanical, or hydraulic system. An operations technician may train to be a specialist in aircraft instrumentation or landing gear mechanisms as well.
Regardless of what particular type of equipment they may specialize in, operations technicians usually work with a team under the supervision of engineers or scientists. Technicians perform most of the routine duties, which permits the scientists and engineers to use their advanced training on more complex tasks. Operations technicians frequently work long hours including weekends and holidays, and must sometimes move to a different city or country to find employment once a project has been completed.


By: Gandolfo Cannatella

Some operations technicians are technical writers that help to publish catalogs and technical manuals.

By: chalabala

An operations technician may train to be a specialist in landing gear mechanisms.

By: Sergio Di Giovanni

An operations technician should know how to use a range of diagnostic equipment.

By: uwimages

An operations technician may oversee the use of various systems in a manufacturing facility.

By: Kadmy

An operations technician may perform routine tests and maintenance on equipment in order to prevent emergency breakdowns.

An operations technician may work on missiles.