What does an Insurance Inspector do?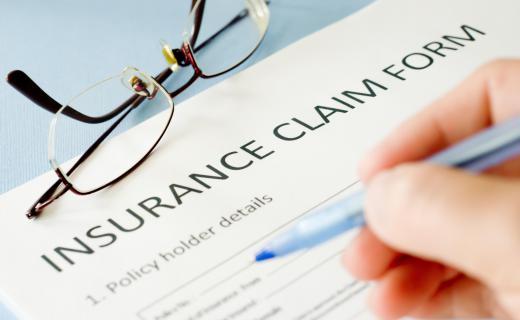 For those who don't like a traditional 9-to-5, Monday through Friday job, where they are trapped behind a company desk, working as an on-call insurance inspector can be a good option. A freelance inspector travels around to different locations to gather property and automobile information related to damage claims and insurance eligibility assessments. No specialized education or certification is required for this position.
In many cases, anyone who wants to work in this field can go to an insurance company website and apply online. Typically, whoever applies this way becomes part of a database, and when a company is in need of an inspection, the appropriate person at the insurance company can contact an inspector on or near the top of the list. The quicker an inspector submits his reports to the companies he works for, the higher up on the list his name and contact info is likely to appear. In this way, he will usually have more opportunities to make a good living.
Every insurance inspector needs to have his own digital camera to be able to take photos of properties and damaged automobiles. These pictures, along with the inspector's detailed reports, help insurance companies make decisions about requested coverage and/or about the extent of damages that may have been claimed. In the case of home inspections, the individual will likely need to invest in a surveyor's wheel and/or a laser tape so he can measure the size of properties and do an assessment. After the completion of each assignment, the inspector submits his photographs and reports to the contracting insurance company. Someone who works in a heavily populated area usually completes between 12 and 20 reports a day.
The inspector is paid per report submitted. Since this person is considered an independent contractor, the insurance companies he works for usually won't take taxes out of his pay. In the United States, a company will send a statement of earnings on a 1099 form at the end of the year. The cost of any necessary equipment, as well as mileage incurred because of moving around from site to site, can be used as tax deductions. In essence, a freelance insurance inspector is running his or her own small business.


By: emiliezhang

An insurance inspector collects information related to claims.

By: Deyan Georgiev

Every insurance inspector should have a digital camera to take photos of properties or automobiles that have been damaged.