What does an Electrical Technician do?
Electrical technicians are responsible for maintaining, testing, developing, repairing, and designing electrical wiring and equipment.
Communication equipment, navigational devices, medical monitoring machines and other innovative pieces of technology have all been developed by electrical technicians. Everyday pieces of machinery used across the globe, from computers to cellular phones, rely on the work of electronic engineers and technicians worldwide.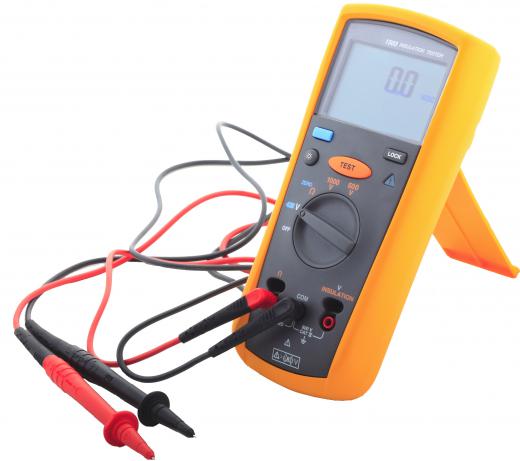 Depending on the type of background and position an electrical technician has, his or her work can vary. Most are well versed in basic electrical knowledge, such as when dealing with circuit breakers and electrical wiring. Technicians who work in research and development typically conduct experiments, test new designs, and collect technological data. Others might specialize entirely in computer programs, such as Computer Aided Design (CAD)
Technicians who work in the manufacturing business might design or produce new products. Others might work in quality control. Their jobs include processing and inspecting various products, collecting data, and making sure that products meet safety, quality, and environmental standards. Technicians in the aerospace field might work on flight technology and development, which requires testing equipment as well as gathering and interpreting relevant data.
Mathematics, engineering, science, and other areas of study are employed by electrical technicians on a daily basis. These journeymen rely on the latest research and technology to perform their duties. They might solve problems for various industries, including construction, environmental engineering, maintenance, the armed forces, education, manufacturing, automotive development, civil engineering, sales, or inspection. Many are also self-employed.
Sometimes an electrical technician can be confused with an electronic technician. While similar, the two differ. His or her job encompasses a wider range of responsibilities, including those listed above. In contrast, a worker who solely repairs electrical equipment and electronic devices is known as an electronic technician.
The job outlook for an electrical technician can vary by location and economic conditions. Some specialties are needed more than others, depending on local business and community needs. Postsecondary education, such as an associate degree or higher, is recommended for optimal job placement. Such degrees can be earned in engineering technology or other relevant fields. Salaries vary, though the position is considered to be a fairly lucrative career.
AS FEATURED ON:
AS FEATURED ON:

By: pokchu

A digital multimeter is a tool that allows an electrician to measure amps, volts, and ohms.

By: JackF

The National Electrical Code strongly influences electrical safety standard codes in states across the U.S.

By: Kadmy

An electrical technician may consult on both the design and implementation of a project.

By: auremar

Some vocational schools may train individuals to become certified electrical technicians.

By: mavil

An electrician technician may design the wiring system for a new building.

By: auremar

An electrical technician may repair electrical wiring in residential buildings.

By: Kadmy

Some technicians may be employed by electronics stores with repair departments.