What does an Auto Glass Installer do?
An auto glass installer replaces damaged, broken or missing front and back windshields and side windows in automobiles and trucks. She is also known as an automotive glass technician, windshield repair technician or auto glazier. The position may require working as part of a team or independently completing the repairs.
The techniques used by an auto glass installer vary depending on the company for which she works. Some firms rely on older methods for glass replacement. Other companies regularly experiment with new methods and techniques.
For most positions, an auto glass installer is required to know the basics of automotive glass replacement. This includes the safe and efficient removal of the old glass. Next, the perimeters of the area are thoroughly cleaned. A drying compound is applied to the edges of the replacement glass, and it is carefully placed into the opening. Rubber strips are applied along the edges to seal it in place and weatherproof the installation.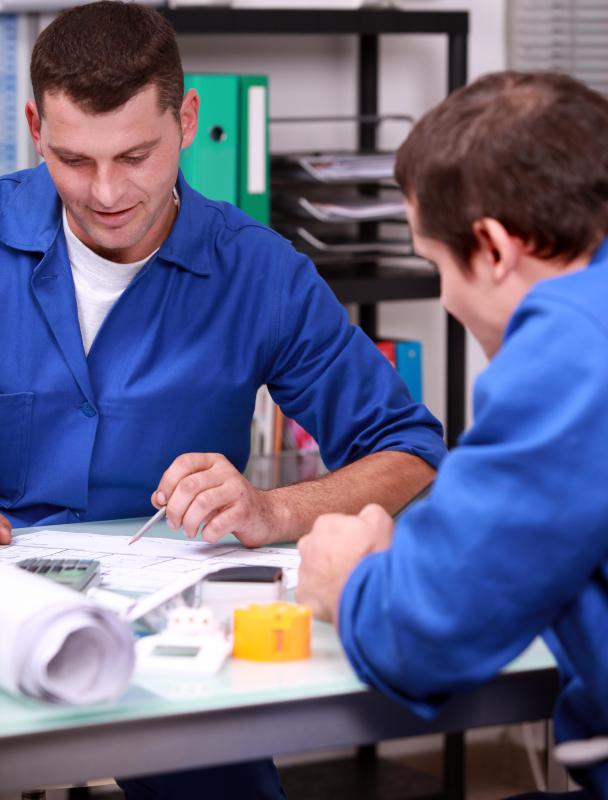 To succeed as an auto glass installer, one generally requires a clear understanding of the materials involved and strong skills to perform the tasks required for installation. This includes having knowledge of glass temperance, glass-cutting techniques and measuring devices. Experience in the safe handling of machinery and chemical compounds is normally required for the position.
Good customer service skills are typical requirements for this position. In some cases, the installer may be the sole customer contact who answers the customer inquiry via telephone, schedules the appointment and performs the job. Her friendly demeanor and professionalism are generally relied upon to instill confidence in the customer. If the customer is satisfied, repeat business or positive referrals may increase company sales.
A successful installer typically has good organizational abilities and a good eye for detail as well. She may need to schedule several appointments in one day or work with customers to accommodate their schedules. Detailed paperwork is routinely part of each installation job. These documents normally include quotes, invoices and warranty information. If the service provides on-site automotive glass replacement, the installer may need to keep accurate mileage and gas purchase records. Reading and comprehending technical manuals and reading diagrams are generally parts of her daily job.
Training programs to become an automotive glass installer commonly require a high school diploma or equivalent. Training programs can often be completed in as little as six months, but advanced skills are normally acquired through on-the-job training. There are often local and regional institutes or associations that may offer advanced certifications based on experience or completion of advanced courses.
By: ivan kmit

Broken windows in a car or truck can be replaced by an auto glass installer.

By: Bruno T

Auto glass installers may use specialized tools such as a suction cup lifter.

By: auremar

Training programs to become an automotive glass installer commonly require a high school diploma or equivalent.