What Does an Associate Sales Representative Do?
While many of the duties and responsibilities of an associate sales representative vary depending on the company, certain tasks are likely to be fairly common. Much of the work performed in this position centers on sales and representing the company to clients and customers, ensuring they understand the products available to them. As an associate sales representative, someone is likely to work at a relatively lower level than some others or as part of a team, under the guidance of a manager. This work may include travel between locations while representing a company and its products to ensure a wide network of clients and sales.
One of the primary duties of an associate sales representative is to represent the company for which he or she works by providing information. For example, a representative of a company that produces instruments for use in medical work might go to different hospitals and doctor's offices to provide information about their products. This can begin with initial contact in which the associate sales representative provides basic details and starts a relationship. Ongoing communications between the representative and a client usually consists of customer support and providing information needed to maintain an ongoing financial relationship between the client and a company.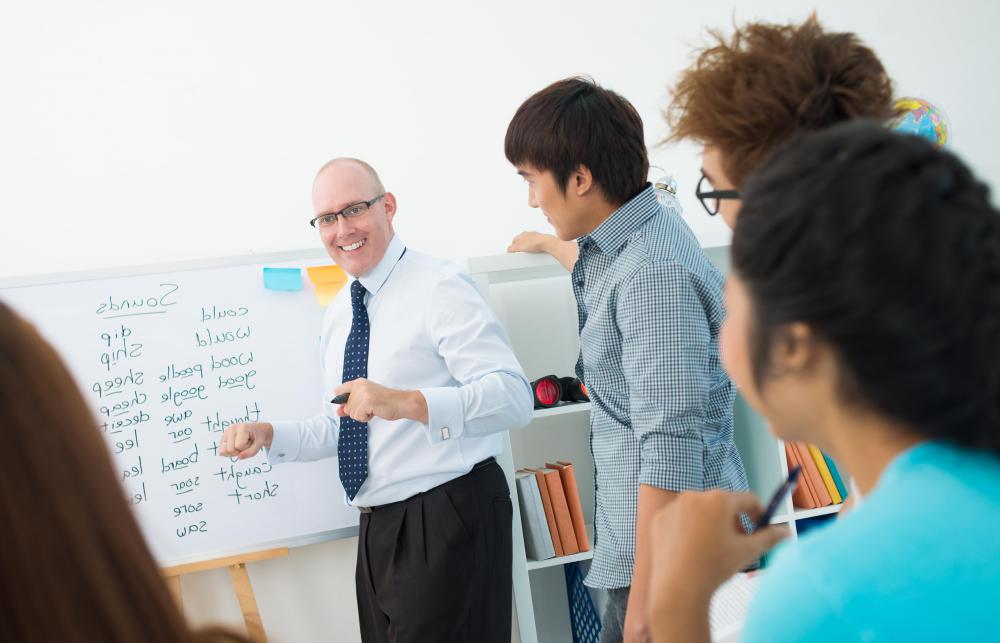 An associate sales representative may need to travel a great deal to maintain relationships with various clients. For example, companies often have business interests in different regions and the representative may need to attend to the needs of clients throughout these areas. An associate sales representative for a software company, for example, might be expected to travel to various countries to demonstrate how the company's programs have been developed in localized versions for those regions. This can be facilitated by a translator, though it is still important for the representative to understand how to demonstrate value and provide customer service among different cultures.
Someone working as an associated sales representative may be expected to answer to other representatives with greater experience and leadership. Companies may organize sales departments into various teams, which are each overseen by a leader and consist of various salespeople. An associate sales representative often works toward a higher position, by demonstrating his or her ability to make sales and maintain relationships with clients. This work is typically rewarded with various bonuses and professional advancement to a leadership position, or as a full representative who may have more control over which clients he or she wishes to work with for a company.
By: jura

Ensuring that clients understand the products available to them is a part of an associate sales representative's job.

By: jose luis villar

Associate sales representatives may work as part of a team.

By: DragonImages

An associate sales representative must be well-informed of company policies.

By: Adam Gregor

An associate sales representative may have to deal with unhappy clients from time to time.