What does an Aircraft Mechanic do?
An aircraft mechanic is primarily responsible for the maintenance of the aircraft, installation of new parts, and safety inspections. Aircraft mechanics find employment opportunities in airports, aircraft hangers, and aircraft building firms. The most important part of this job is the safety inspection. Checking to ensure all the mechanical systems are working correctly before allowing the plane to fly improves safety and reduces the chance of malfunction.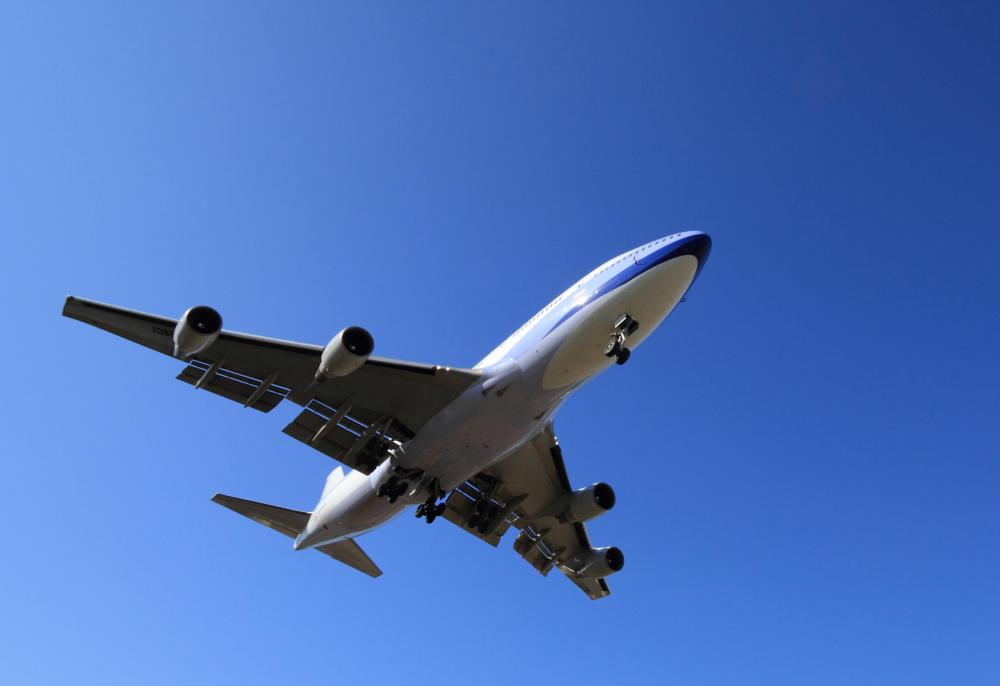 A college diploma and certification as an aircraft mechanic is essential to work in this profession. People who are mechanically inclined, enjoy working with tools, and are very detail oriented have the greatest success in this career. The college diploma program is typically three years of full-time school or five to six years of part-time.
Regular maintenance schedules are suggested to the aircraft mechanic by the manufacturer, and are designed to reduce equipment wear. Typically, the schedule is designed to rotate through all the different mechanical systems over the course of a year. When maintaining a specific system, the hoses must be checked, all the joints lubricated, and parts replaced if there are any signs of wear.
Occasionally, parts need to be replaced. This can be due to an accident, damage done by debris, or excessive wear. The parts vary by each model of aircraft, and must often be ordered in advance. Many aircraft mechanics take the opportunity to inspect other parts or apply additional lubrication when installing new equipment.
Aircraft mechanic shops often have a roster of clients they have secured over the years. They will often take referrals from local airports or provide brochures to potential customers. Most clients are very loyal, preferring to have their airplane maintained by one firm in the interest of continuous support.
All aircraft must be inspected by a qualified mechanic before each flight. This pre-flight inspection is designed to check all the essential systems required for takeoff, landing, and basic flying. If the plane is deemed unsafe, the pilot cannot fly. Most pilots file their flight plan at least one day before and request a pre-flight inspection at that time. This gives the mechanic time to repair any issues before the planned flight.
People who are mechanically inclined and interested in airplanes often become aircraft mechanics. The career advancement opportunities are typically focused on moving into shop management, equipment sales, or a related position. However, many people remain as aircraft mechanics their entire career.
By: christian42

Aircraft mechanics usually specialize in a particular area, such as engine maintenance.

By: hallucion_7

Aircraft mechanics make sure that the specific subsystems they are tasked with monitoring, such as engines or landing gears, are operable on an aircraft.

By: Sly

Aircraft mechanics at rural airports often service light aircraft, such as crop dusters.

By: dreamnikon

Mechanics who work on fighter aircraft's such as the F-22 Raptor, must first remove an engine that needs servicing from within the aircraft's fuselage.

By: Carlos Santa Maria

An aircraft mechanic handles aircraft maintenance, installs new parts and inspects jets to ensure safe operation.

By: Colin Hanrahan

Passenger airplanes are thoroughly inspected before each flight.