What Does a Stress Engineer Do?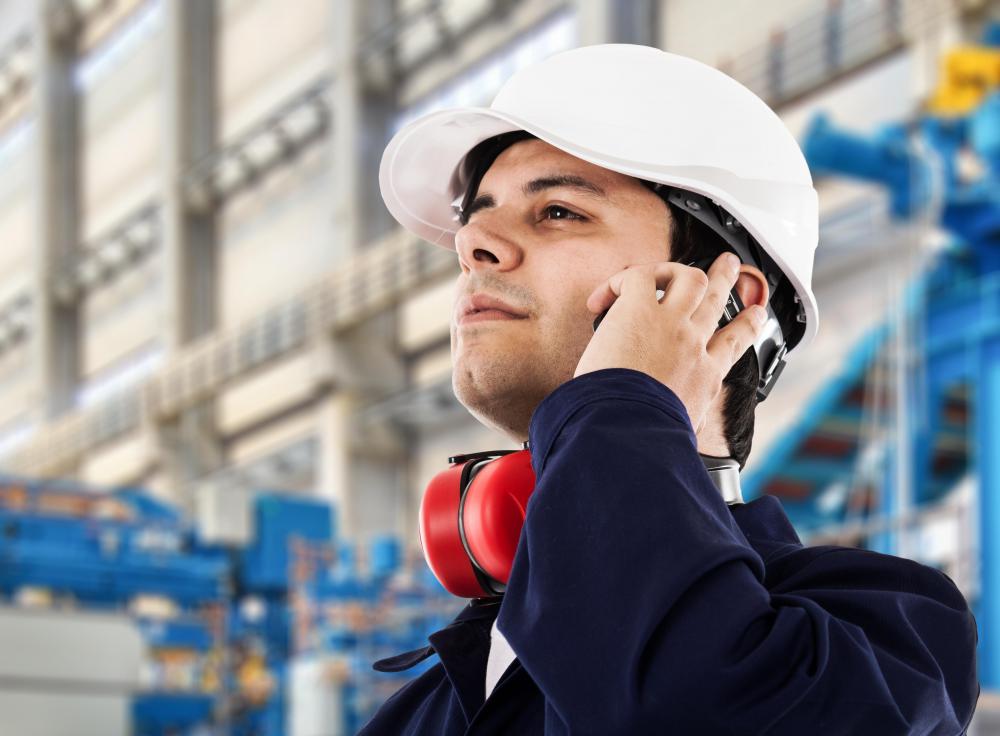 A stress engineer develops standards for structural stress tolerance and performs testing on aircraft, boats, as well as their components. Many people in this field work for manufacturers who design and build such products. Others may be employed by regulatory agencies that set basic standards for health and safety. Government agencies may also utilize stress engineers for structures like bridges, tunnels, and similar major public works projects. There may be travel requirements for a stress engineer to inspect sites and equipment as well as meet with clients.
This job requires a thorough understanding of the different kinds of structural stress and the kinds of situations that can cause them. Aircraft, for example, need to deal with wind sheer and heavy loads. Mathematical modeling can be used to simulate various situations to determine how components respond to them. Stress tolerances need to consider the worst possible operating conditions. Engineers can develop recommendations for materials, fabrication techniques, and other parameters of construction to make sure equipment will meet standards.
Functional testing can also be part of the work for a stress engineer. Laboratory facilities allow technicians to put components and materials through rigorous stress testing to see how they will perform in the field. If materials do not pass these tests, they need to be analyzed to determine how and why they failed. This information helps engineers determine how to redesign materials and components so they will not fail.
Companies may also use a stress engineer in a forensic investigation. When equipment does fail, investigators representing a number of interests typically want to inspect it to determine what happened. For manufacturers, real-world failures can provide important information to help them prevent similar incidents in the future. Investigations may also determine liability; for example, a pilot may have made a mistake, or a component may have been installed incorrectly at the time of manufacture or servicing.
Advanced degrees in engineering are typically necessary for people in this field. Stress engineers may also have several years of experience in similar industries and settings. A focus on a particular subject of interest, like business jets or naval destroyers, is common for a stress engineer. These engineering professionals want to make sure they know the systems they work with and the conditions they are used in thoroughly so they can offer the best quality services to their employers and clients. For military work, the ability to pass a background check and handle confidential material is also typically necessary.
By: Minerva Studio

Government agencies may utilize stress engineers for major public works projects.

By: viappy

Stress engineers may be hired as expert consultants on projects that include building tunnels and bridges.