What Does a Senior Care Pharmacist Do?
A senior care pharmacist is a pharmacist that specializes in geriatric medications, and so his or her duties focus on people who are over the age of 65. The most basic duty of a senior care pharmacist is to fill prescriptions for chronic illnesses, but he or she typically works more closely with the patient to ensure that the medications used are safe, effective, and affordable. Advice may also be given on a patient's lifestyle to help prevent disease and to make it easier to remember to take prescription medications. Senior care pharmacists also work with other health care providers and may offer home visits to patients.
The first duty of any pharmacist is to fill prescriptions, and this is also the most basic function of a senior care pharmacist. The only difference is that a senior care pharmacist will dispense medicines to people over the age of 65 and check on other medications the patient might be using. The relationship with the patient is often a closer one than an ordinary pharmacist might have, as the senior care pharmacist needs to be aware of all medications being taken and any side effects the patient might be experiencing.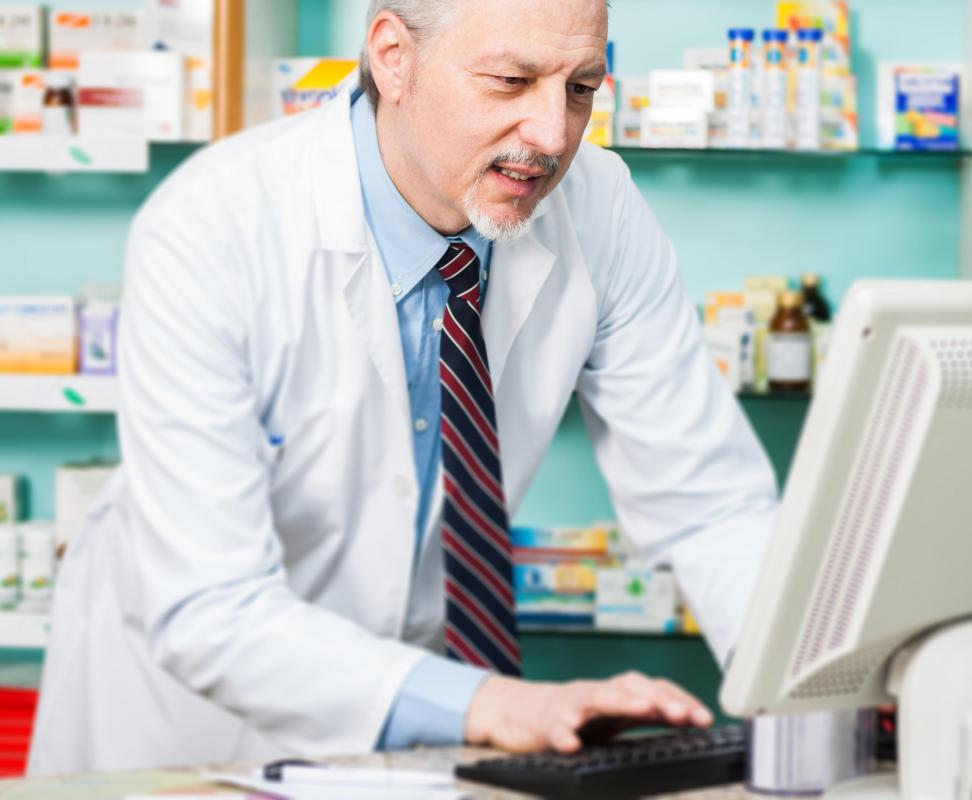 A pharmacist who works primarily with those who are 65 and older checks for possible interactions between the medications a patient might be taking in order to ensure that the medicines are safe and effective. It's also possible for the pharmacist to advocate for changes in prescriptions with a patient's doctor. Patients are also monitored regularly to ensure that any prescriptions they take are still working for them.
Affordability is a less obvious part of the duties of a senior care pharmacist, but it nonetheless forms part of the services offered. If and when there are more affordable alternatives, a senior care pharmacist may inform the patient as well as work with the patient to ensure that the prescriptions needed are affordable as well as effective.
Senior care pharmacists may also evaluate a patient's lifestyle and health practices and give advice on disease prevention. This means that the pharmacist doesn't only observe the health of the patient but also actively assesses it to be able to offer advice and assistance. A senior care pharmacist may also suggest lifestyle changes where needed.
Forgetting to take medications can be a problem with older patients, and senior care pharmacists work with patients to make it easier for them to take their medications. Medications are made easier to identify by packaging and labeling them clearly, which may involve using larger, easy-to-read labels. The pharmacist may also suggest other ways to organize medication, such as by using specialized pill containers.
Pharmacists who specialize in senior care often work with other health care professionals by visiting hospitals and care facilities. Patients may also be visited at home if they receive care from a relative or live-in caregiver. Visits are scheduled on a regular basis, usually once a month, to ensure that any change in the patient's condition can be treated quickly.