What does a Roustabout do?
A roustabout is a temporary worker who performs basic manual labor. These unskilled to semi-skilled workers can be found in a number of industries providing valuable labor as needed by employers. The term "roustabout" in the sense of a manual laborer appears to date to 1860s America, with a variation on the term, "rouseabout," being used to refer to temporary manual laborers in Australian English.
Originally, this term was used in reference to boat and dockworkers along the Mississippi, and roustabouts can still be found working as boat and dockworkers in many regions of the world. Someone performing this type of work helps with loading and unloading, managing ships and boats, warehouse security, and so forth. He or she may belong to a union which coordinates labor in a particular port or region, and many roustabouts can find steady work as long as they are skilled, thanks to the continuous flow of cargo of all sorts around the world.
Roustabouts can also be found working at oil drilling facilities, including offshore platforms and oil fields. Roustabouts and roughnecks are entry level workers who perform basic maintenance and other tasks, with the potential to become long-term employees of the oil company. Working in this position in an oil drilling facility can be grueling and very dangerous, but for people who are willing to stick it out and become long-term employees, the compensation can be very good.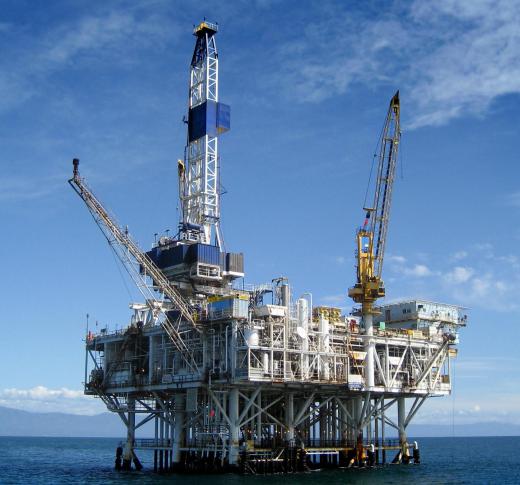 The circus is another employer commonly associated with roustabouts. They help to set up and break down the circus at each venue, handle cleaning, perform maintenance, and assist full-time employees of the circus. They may travel with the circus or be hired at each venue; many major cities have a large pool of semi-skilled labor who can be hired for circuses and other events like traveling theaters and concerts.
Getting a job as a roustabout may require joining a union or registering with an employment agency. Poeple with some training and skills can be in more demand, and have the potential to become full-time workers with better job security and the possibility for benefits. A roustabout must be in excellent physical condition, and may need to demonstrate the ability to lift heavy weights and use basic machinery and tools with confidence. Roustabouts may also need to possess valid driver's licenses or operator's permits for certain types of machinery found in the work environment.
AS FEATURED ON:
AS FEATURED ON:

By: Aleksey Stemmer

Roustabouts may help with the loading and unloading of a ship's cargo.

By: eyeidea

Roustabouts might perform basic maintenance on offshore oil platforms.

By: atm2003

Many large cities have pools of roustabouts who help when circuses come to town.

By: Ed Metz

Roustabout first referred to workers on the Mississippi River.