What Does a Road Supervisor Do?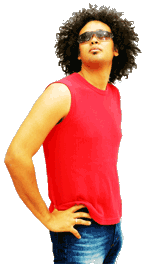 A road supervisor works for a transit or transportation company and is responsible for making sure that all drivers and equipment operators function safely and efficiently on a daily basis. Educational requirements are a high school diploma or general education diploma (GED) and about two years previous experience in supervising a transportation company. One of the main responsibilities of this job is finding the right drivers or operators and ensuring that they are properly trained and know all pertinent safety regulations and procedures. Another requirement for those working in this position is a commercial driver's license and the ability to supervise a number of drivers or equipment operators on a day-to-day basis. They must also provide oversight of all accident and injury investigations as well as monitor the day-to-day safe operation of all vehicles by drivers.
Transportation companies that provide many different types of transit services, including airport or employee shuttles, fixed-route transportation, like city buses, para-transit services for senior citizens or the disabled, and even inmate transportation often employ road supervisors. Part of their job is to hire or assist in the hiring of new employees, assessing their driving or operating abilities, and communicating specific job requirements and safety regulations to them. A road supervisor will provide training or re-training for all employees on the various aspects of operating equipment safely. Ensuring all employees provide quality customer service, assisting passengers, and helping with any roadside problems may also be part of this job.
The road supervisor is responsible for making sure that all operations provided by a transportation company meet company standards as well as any governmental or regulatory standards. Ensuring efficient mechanical operation and that the appearance of each vehicle is maintained are a big part of this job. Scheduling the daily activities of all drivers or operators is essential for this position. A road supervisor must make sure that all daily routes are supplied with drivers and, if necessary, must cover a particular route for any absent driver. Road supervisors may also record the number of passengers traveling in order to develop new schedules to better serve passengers through route alterations or the development of entirely new routes.
The safe operation of vehicles or equipment by all drivers is the responsibility of the road supervisor. To assist with this, most transportation company vehicles have some type of camera that provides a visual record of what is going on inside and outside their vehicles. A road supervisor must monitor all accident and injury investigations as well as ensure that the proper documentation is submitted by drivers or equipment operators. The supervisor must provide an accurate account of all relevant details. Monitoring the comments and complaints of passengers regarding service, especially feedback regarding the safety of passengers, is also part of this job.
Man with hands on his hips