What Does a Referral Coordinator Do?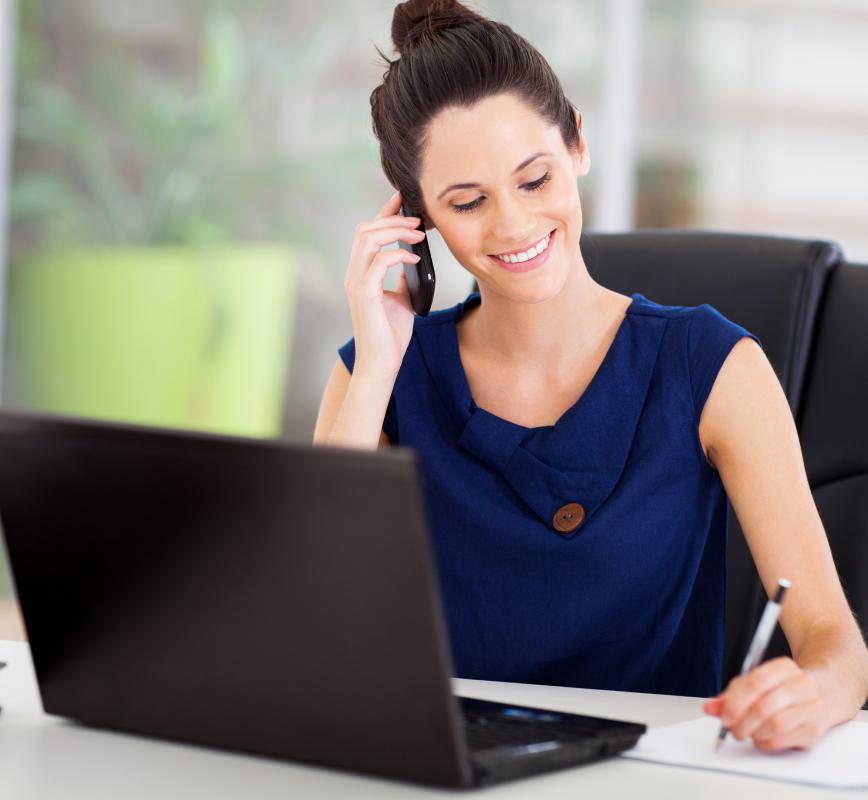 Typically, a referral coordinator is a health care administrative professional who works with patients and health care professionals to schedule appointments, review insurance issues, and otherwise support the smooth running of a medical practice. Depending on the size of the practice, the coordinator may have additional administrative responsibilities or may specialize in setting up initial and follow-up appointments for new and returning patients. The term "referral coordinator" can also be used to describe other types of jobs, such as managing client referrals for a sales-oriented business. In both cases, the coordinator should have strong administrative and organizational skills.
When employed in the medical field, a referral coordinator is often responsible for taking calls from patients who need to make an appointment to obtain medical services. In such cases, the coordinator may need to use his or her best judgment in prioritizing appointment requests in knowing when it is a good idea to turn the caller over to a nurse or physician for more specific advice. The coordinator may also be responsible for following up with patients to book additional appointments or tasks as needed to appropriately manage the patient's condition. He or she may also be responsible for working with insurance companies to make sure that treatments are approved prior to scheduling appointments.
To become a referral coordinator in a medical setting, a person typically needs to have a high school diploma and some background working in office administration. Some employers may also wish for the coordinator to have some formal training and background in health care office administration, and smaller practices may want to hire a medical assistant to do both the work of a referral coordinator and also provide basic health care services. In all cases, the coordinator will need to be familiar with laws regarding health care privacy and confidentiality.
Some businesses outside of health care may hire a referral coordinator to perform other duties. If a company relies on word-of-mouth advertising and rewards current customers for referring new business, it will generally need an administrative employee to screen referrals and to develop a process for compensating those who make referrals to the company. The referral coordinator may also complete other office administration tasks as needed by the business. The skills of this type of referral coordinator may be similar to those who work in the health care industry, as they will likely need office skills but may also need additional training and experience in sales and marketing.
A referral coordinator may perform office administration tasks as needed by the business.

A referral coordinator may be responsible for aiding patients in making appointments.

A referral coordinator must be able to prioritize patient appointment requests.

A referral coordinator may help arrange appointments for specialists.