What does a Real Estate Closing Attorney do?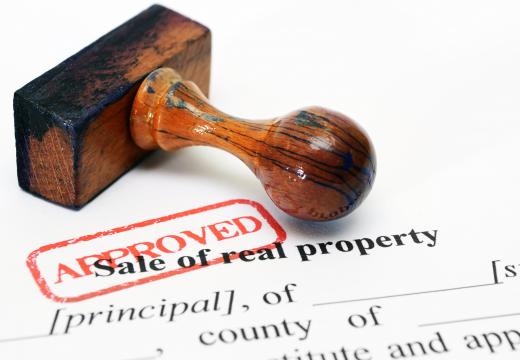 A real estate closing attorney handles many legal and title matters involved in the purchase and sale of a home. These include title searches and examinations, legal documentation and funds associated with such a transaction. An acute understanding of real estate law is needed to be an effective real estate closing attorney.
Generally, the first step that an attorney takes is to order a title search. The attorney then examines this document to make sure there are no outstanding liens, claims or other blemishes on the property. Basically, the closing attorney is ensuring that the property can be transferred to a new owner free and clear. Depending on the age of the property and the state in which the transaction is taking place, this search might go back as far as 50 years.
Title searches might be one of the most important tasks that a real estate closing attorney completes. If the attorney notices a discrepancy on the title, it is possible for that to affect the client if he or she ever decides to sell the property. Sometimes these searches result in what is called a cloudy title, meaning there are discrepancies on the title. The attorney advises the client of all of this at their meeting.
In addition to completing the title search, a closing attorney also prepares all legal documents associated with the sale and purchase of a home. This might include sales contracts, mortgage notes and the property deed. The real attorney prepares all relevant documents and has them ready for signing at the closing table.
Facilitating the actual closing is another duty of the real estate closing attorney. He or she makes sure that all legal documents are prepared, the lender has sent all necessary documents, and any other miscellaneous paperwork that is needed is ready for the appointment. At the closing appointment, the attorney explains each document in detail so that each party involved knows exactly what is being signed. Appropriate copies are dispersed to the individuals involved in the closing.
After all paperwork has been signed, the real estate closing attorney finishes the process by doing several things. He or she registers the appropriate documents, such as the deed, with the court system. The attorney also ensures that the parties involved in the transaction, such as the real estate agents, are paid their correct commissions. They might also be in charge of setting up the escrow account.


By: alexskopje

Real estate closing attorneys will file the paperwork to make a sale official.

By: JohnKwan

A closing attorney might be in charge of setting up the escrow account.