What does a Quality Control Analyst do?
In an industrial setting, a quality control analyst might be responsible for checking products to make sure they meet the manufacturer's standards for safety and durability. He might also train other workers on how to check products. Many times, this individual can give suggestions as to how to make a product better. He could also try to determine the cause of problems that arise, in order to correct deficiencies.
Many times, an inspection by a quality control analyst is performed just before goods are packaged and shipped. This worker is often responsible for making sure there are no safety concerns, such as flaking paint or loose parts. He could also check to make sure the products are not defective in other ways. This may involve performing a series of tests to make sure all components are working properly.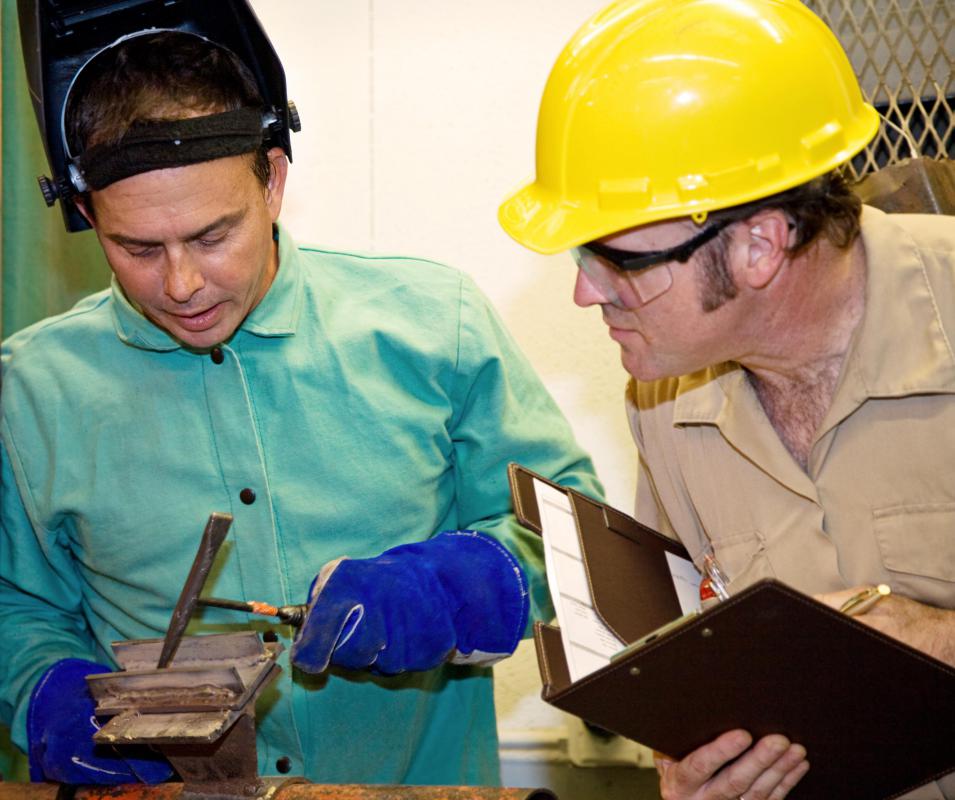 Factories that have a high volume of production might need several workers to oversee quality control. In this instance, the analyst could be responsible for training employees to do these jobs. He might do this by first allowing people to observe him, then asking them to perform inspections under his direct supervision. Once he is confident in their abilities, he may only need to check on them from time to time.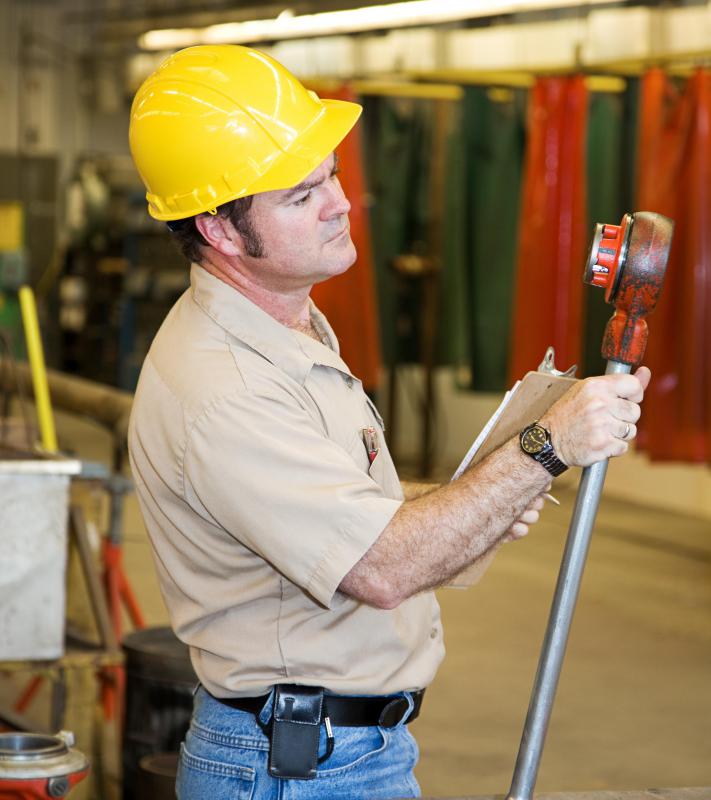 A quality control analyst normally understands the manufacturing process well and as such can often recommend new methods that can both improve the quality of goods and save the company money. He may be called on to make presentations to members of management about proposed changes. Also, he could be one of the first to test new techniques before they are widely implemented.
When problems with a product occur regularly, a quality control analyst might need to find the source of these issues. This might mean he could check on workers on an assembly line to see that they are performing their tasks properly. He could also try to determine whether or not certain machines are not functioning effectively, and ask that they be repaired or shut down in some cases.
A quality control analyst is an important person in a factory setting. This is because he can keep faulty products from reaching consumers, which could cause a recall or lawsuit. By ensuring good quality control, the company maintains a profit and also maintains a reputation for providing quality goods. A steady profit and good reputation can be good for the economy, no matter where the manufacturer is located.
Quality control analysts usually understand the manufacturing process well.

Factories with a high volume of production may need several workers to oversee quality control.

A quality control analyst may be called on to find the cause of problems in a production process.

The quality of the finished product is inextricably linked to the cost of the product, as well as a number of other factors.

A quality control analyst must have good communication skills.