What does a Public Relations Executive do?
A public relations executive is responsible for strategizing and implementing positive public relationships toward their clients. Public relations clients often include non-profit companies, hospitals and colleges as well as corporations. Executives in public relations are usually responsible for working with a group of different clients. A typical workday for a public relations executive may consist mainly of meeting with clients, writing press releases and contacting broadcast or other media personnel.
Public relations (PR) executives, or specialists, must build good relationships with people who work in the media, such as reporters and editors. They need to have their press releases and newspaper stories about clients published or broadcast in order to reach the public. The press isn't obligated to print or broadcast a publicity piece or company news announcement, so fostering good media relationships is important to succeed in a PR position. In addition to writing media pieces, a public relations executive may also write speeches for corporate clients or government officials as well as brochures and informative booklets.
Public relations executives may arrange speaking engagements for their clients as well. PR specialists typically spend a lot of time making phone calls to arrange publicity events on their clients' behalves. Public relations executive careers are usually people-oriented occupations. Still, the PR executive must always find time away from phone calls and meetings to plan client campaigns. In creating the most effective publicity campaigns, he or she must analyze the company's problems in terms of their public image and think of ways to counteract that with a new perspective on the particular business.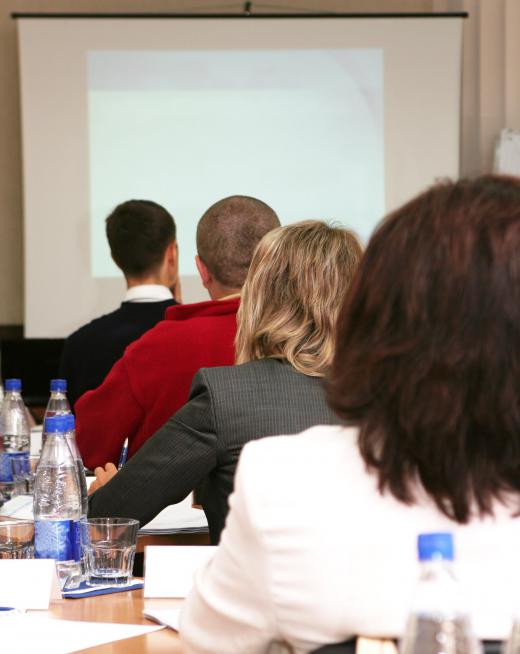 For example, specialists in public relations may develop a publicity campaign that informs consumers about how a meat company is now handling the stricter cleaning of their equipment after a bacterial contamination that recently occurred. Brochures, newspaper ads or broadcast spots on television or radio may be written by a public relations executive. The purpose of these communications in this case would be to make consumers aware of actions the company is taking for their safety so that customers will feel confident about purchasing the products again.
An office environment is typically where most public relations specialists or executives spend their workdays. They may travel locally, nationally or internationally to meet with clients or to get a better understanding of the particular organization they're promoting. Although public relations work is usually Monday to Friday from 9 a.m. to 5 p.m., an executive's work in this industry often extends to at least some evenings and weekends. A public relations executive may have emergency client situations to handle at a moment's notice or special projects that need extra time to complete.
AS FEATURED ON:
AS FEATURED ON:

By: Kzenon

Public relations executives speak to individuals and groups.

By: Dmitry Goygel-Sokol

A public relations executive may run a seminar for local professionals.

By: FotolEdhar

A personal relations executive is responsible for strategizing and implementing positive public relationships toward their clients.

By: aleksandar kamasi

Meeting with clients is a part of the typical workday for public relations executives.

By: picsfive

Public relations executives must build good relationships with the media.

By: razihusin

Public relations executives might host community meetings to address customer concerns.