What Does a Presentation Director Do?
A presentation director is in charge of making sure a product or brand is presented in an appealing way to consumers, shareholders and other interested parties. This person is often responsible for organizing team members to accomplish this goal. Within the television industry, a presentation director is one who works behind the scenes to assure that a program, commercial breaks and station identifications are running smoothly and in a timely fashion.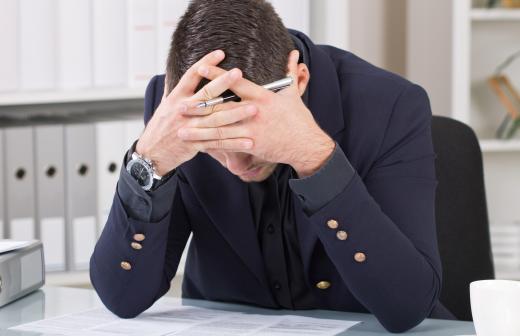 Specific presentation director job requirements and duties may vary depending on what company or industry a director is working in. Regardless of the position, however, all presentation directors are responsible for a presentation's outcome. In corporate and retail settings, a director may perform key tasks like assembling teams of employees to work on various parts of a marketing presentation, planning a presentation's location and organizing outside props and workers to create appealing imagery.
Most corporate positions require directors to have a college degree in sales, marketing or another relevant business subject. Experience is also generally necessary to access such a position, as many of the skills a presentation director needs are acquired while actually fulfilling her or his job duties. Examples of such may include troubleshooting scheduling conflicts, demonstrating sound leadership abilities and an ability to make fast decisions regarding unexpected changes to any part of a presentation. A director must be able to multitask, delegate important duties and communicate well with employees as well as vendors, consumers and executive staff members.
Character strengths considered to be among the most desirable in this field include the ability to keep proprietary information private and the ability to work long hours researching data and markets. A presentation director is often among the first to know about a particular product launch and, as such, must often be silent about specific details and plans so as not to allow competitors access to this information before a product's unveiling. Other key requirements include an ability to communicate a product or a brand's effectiveness in ways that the general public can relate to. Such requires cultural sensitivity, a keen understanding of certain demographics and the ability to effectively communicate messages over a variety of mediums.
When a presentation director works in the radio or television industry, this person is responsible for making sure that programming runs seamlessly. In order to do so, a director must watch and listen closely for errors, and be sure that all programming and breaks are run according to schedule. Other industries that may employ a presentation director include the fashion and apparel industry and social media development.


By: DragonImages

The specific duties of a presentation director typically varies based on the industry in which she or he works.

By: V&P Photo Studio

A presentation director is often required to work long hours.

By: bloomua

A presentation director must have the ability to multitask.