What Does a Plant Pathologist Do?
A plant pathologist is a scientist who studies the health of plants. This can include the details of plant diseases and parasites, along with their impacts on the surrounding environments. They may work in greenhouses, laboratories, and universities, as well as in the field. Several years of schooling is usually necessary to become a plant pathologist. Government, educational, and private institutions may employ plant pathologists for a number of roles.
Like humans, plants can have any number of health problems. They can get diseases or suffer from parasites. Plants can suffer from bacteria, fungi, or parasites. A plant pathologist studies the health of plants.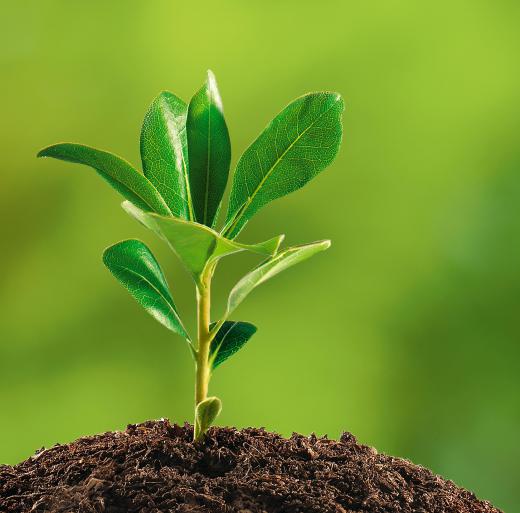 When a plant is found to have a disease or parasite, a plant pathologist may remove it from its environment for research purposes. She will often try to determine how it affects the plant and the surrounding environment. Depending on her area of expertise, she may also look for new ways to prevent or eradicate it.
Some plant diseases not only affect one or two plants, but they can also seriously effect the surrounding ecosystem. For instance, if a disease kills several plants in one area, this may cause a loss of food or homes for some animals. Those animals, in turn, may then have trouble adjusting, and their numbers may decrease drastically. This can drastically upset the balance of the delicate ecosystem in a particular area. Certain plant problems may also impact food crops, resulting in food shortages for the surrounding area.
Greenhouses and laboratories are two types of controlled environments in which a plant pathologist might work. These environments enable her to study the plants and their health problems with relative ease. She may also be required to perform field work, which means that she may travel to wild areas to collect or study specimens.
Usually, a four-year university degree is required to become a plant pathologist. Courses in biology are usually required. Other recommended science courses may include physics and chemistry. English, math, and computer courses are also generally recommended.
Some government agencies employ plant pathologists. In the United States, for instance, a plant pathologist could seek employment with the Department of Agriculture or the Forest Service. Universities may also hire plant pathologists for research and teaching positions.
A plant pathologist may also be able to secure employment with private companies. These companies may specialize in plant disease prevention or eradication. Some plant pathologists may also work for themselves as consultants.
AS FEATURED ON:
AS FEATURED ON:

By: eliaskordelakos

Plant pathologists may work in biology, soil science, or agriculture.

By: Sami Kallioniemi

Plant pathologists study the health of plants and the impact of plant diseases on surrounding environments.

By: nandyphotos

A plant pathologist may study plant diseases in a laboratory.

Ringspot, which can cause circular lesions on plant leaves, is an example of a viral plant disease.