What Does a Pharmacy Technician Trainee Do?
A pharmacy technician trainee works alongside certified pharmacy technicians in order to get needed hands-on experience for this career field. Many vocational schools or community colleges have short-term degree programs that prepare enrolled students for a pharmacy technician career. Completing a period of practical training is often a requirement for graduation from one of these programs. Common job duties of a pharmacy technician trainee include greeting customers, looking up their medication information in a computer database program, and filling basic prescriptions. Trainees may also answer customer questions over the phone and update prescription information in the computer system.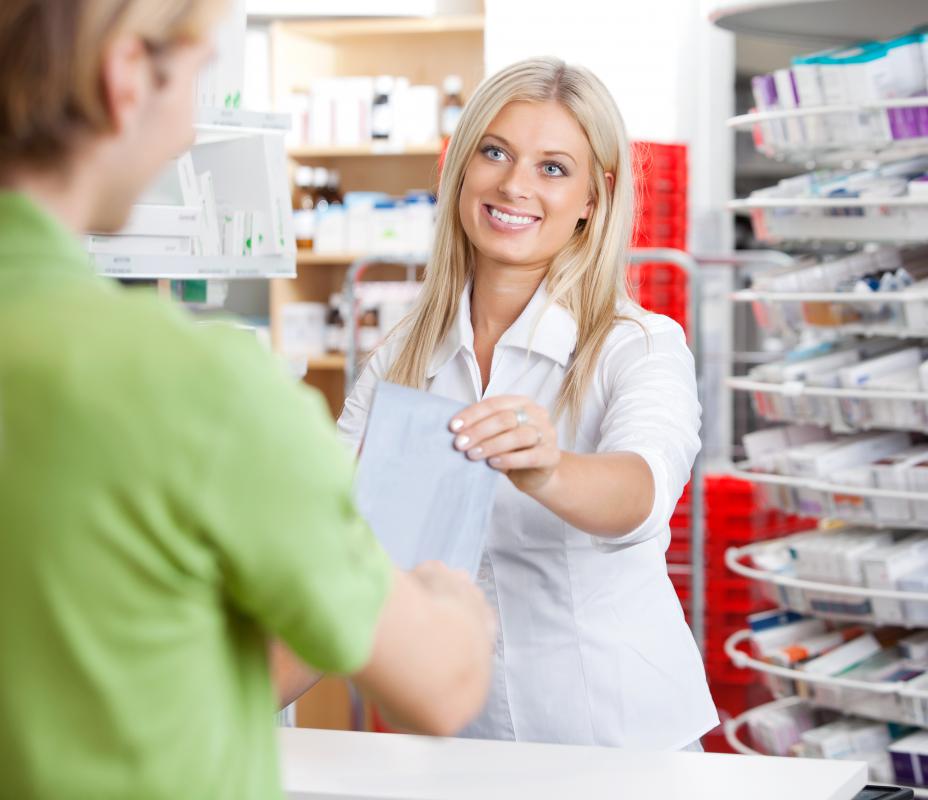 Some pharmacy technician trainee positions may be available to high school graduates in some regions, although other areas may require current enrollment in a vocational pharmacy tech program. One of these degree programs typically lasts from one to two years, and many of them require a certain number of hours worked in a trainee position. This requirement often serves as both a pharmacy technician internship and as preparation for any certification needed to work as a pharmacy tech after graduation. A trainee position often serves as an extension of classroom learning in which pharmacy tech students are able to apply their new knowledge in areas such as dosage calculation and the basic chemistry of medicine. Another important skill set gained in a trainee program concerns how to communicate with various customers effectively.
Working as a pharmacy technician trainee affords the opportunity to become familiar with the common practices and procedures that a certified technician needs to follow. Trainees usually learn how different medications are organized and stored in the pharmacy. Certain types of medication may need to be stored at colder temperatures in a refrigeration unit, and a trainee may sometimes be assigned with double-checking them for proper storage. Pharmacy trainees also assist with updating records and with dispensing required amounts of medication for each customer. Some trainees are also responsible for verifying prescription information with doctors and health insurance companies when needed.
This type of hands-on experience is usually considered a valuable bridge to career advancement for a dedicated pharmacy technician trainee. It affords the chance to experience the day-to-day environment of working in this customer service oriented health field. Even if a trainee is not offered a permanent job in the same pharmacy after completing training, supervisors can often be good references for new graduates seeking similar job positions at other pharmacies.