What does a Pediatric Surgeon do?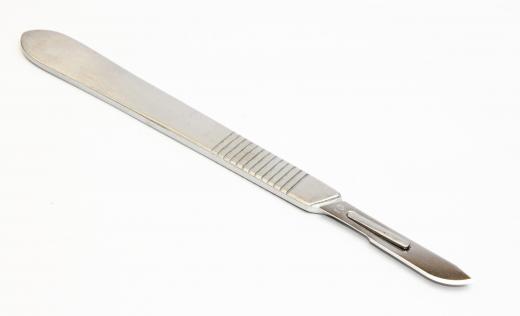 A pediatric surgeon is a surgeon specializing in the care and treatment of children. Any child ranging from the infant stage of development to the teenage years in need of a surgical operation is usually attended to by a pediatric surgeon. Unlike general surgeons, pediatric surgeons complete two years of specialized schooling following medical board certification. These two extra years are solely focused upon the care and attention that children require during medical procedures.
While pediatric surgeons are quite common in urban areas, this is not always the case in rural areas. Often, general surgeons will provide needed surgical care to children in remote areas. General surgeons are qualified to treat children surgically, though pediatric surgeons may have a better understanding of certain procedures.
The main roles of pediatric surgeons include the diagnosis, prevention, operative, and management care that children in need of surgical attention require. Often, infants that are born with certain complications cannot hope to live healthy lives without surgical intervention. Thus, a large portion of patients needing pediatric surgery are infants.
Pediatric surgeons are highly trained in the areas of neonatal, prenatal, trauma, and pediatric oncology. Since these areas are often extremely technical in nature, a pediatric surgeon's expertise is highly regarded by both parents and medical professionals alike. By working with a team of medical professionals, surgeons can determine whether or not surgery is within the best interest of a child.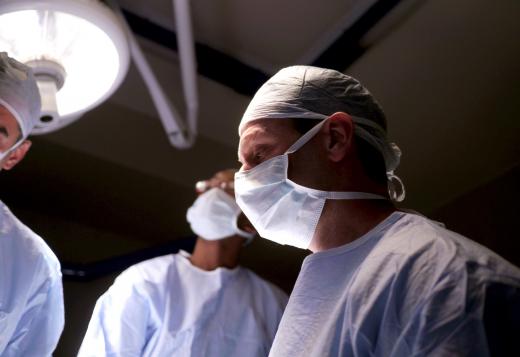 Most pediatric surgeons work within children's hospitals, though university medical centers, general hospitals, and private medical facilities may also employ these medical professionals. As with all other types of surgeons, a pediatric surgeon must complete extensive schooling prior to practicing.
All pediatric surgeons must successfully complete medical school, five years of surgery-specific graduate school, and two years of a fellowship focused upon pediatric surgery. In addition, a written surgical examination and medical board certification must be obtained. A pediatric surgeon must update his or her medical certification every ten years following initial certification. In almost every country, the aforementioned amount of schooling and certification is necessary before a surgeon is allowed to practice.
Prospective surgeons who are kind, compassionate, and tolerant may consider the field of pediatric surgery. Frequently, children who are in need of surgery are scared, intimidated, and afraid of hospital environments. Therefore, a pediatric surgeon should possess an outstanding bedside manner that includes the ability to reassure a frightened child.
In addition, surgeons must be able to speak with frantic parents regarding a child's medical status in a calm and rational tone. While rewarding professionally and personally, the job of a pediatric surgeon is not an easy one.


By: ittipol

A scalpel.

By: Antonio Gravante

A pediatric surgeon provides surgical care to children.

By: Oksana Kuzmina

A pediatric surgeon needs to be good at reassuring a scared child.

By: fivepointsix

Pediatric surgeons are highly trained in the areas of neonatal, prenatal, trauma, and pediatric oncology.