What does a Nurse Aide do?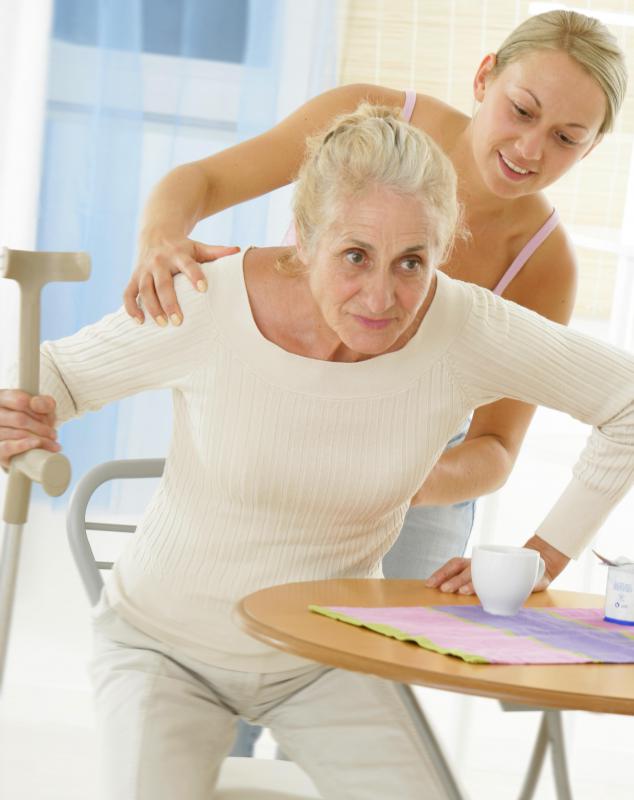 A nurse aide may also be known as a nursing assistant or a certified nursing assistant, depending on area. This is a health care worker who plays a vital role in the nursing team, and who can expect to have a great deal of contact with patients. Most often, these aides are employed in places like nursing or convalescent homes, where they may help patients with many of their basic care needs, and where they communicate with nurses about anything of concern they might note in a patient's health or well-being.
In long-term care settings there are many things that a nurse aide might do regularly. She or he can help patients with toileting issues, and could do things like change diapers for patients with incontinence or help patients get up so they use toilet facilities. Aides may also help keep patients clean, which is a vital part of making sure no infections occur. They may give baths or supervise patients who can't bathe or shower on their own.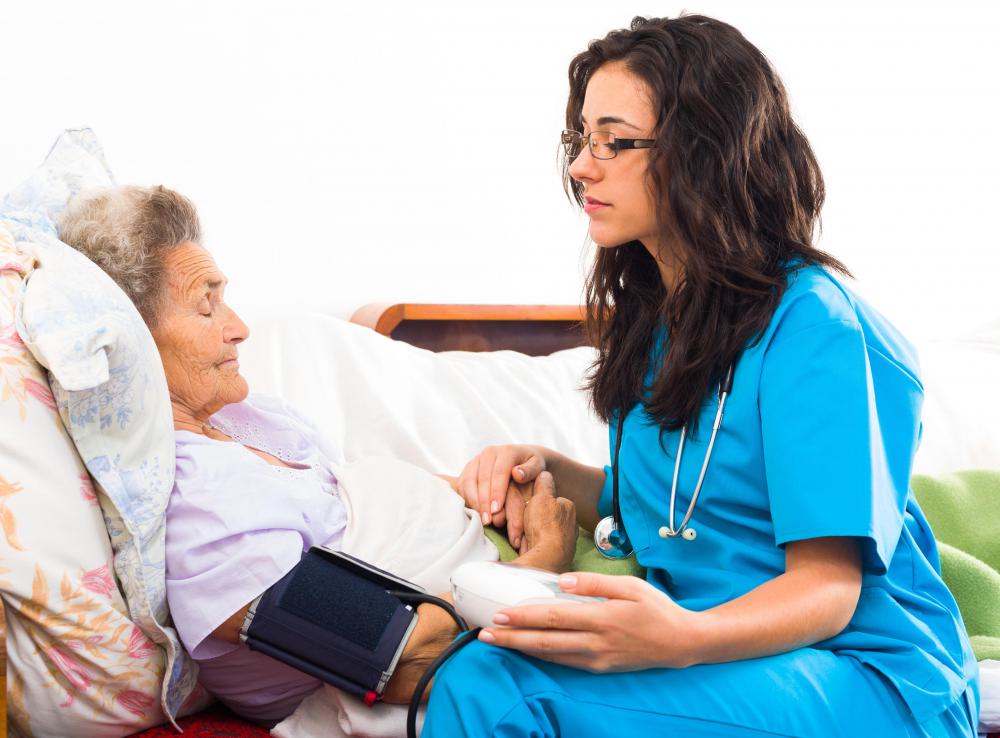 Nurses' aides may help with feeding or dressing patients. Some aides, depending on location, can also take vitals. Tasks that these assistants may do could additionally include changing beds, and moving patients in bed so they don't develop bedsores. One thing often noted about this kind of work is that it can require a great deal of strength. Moving patients means lifting people who are heavy sometimes, and care is required to do this properly so no injury occurs to the patient or the aide.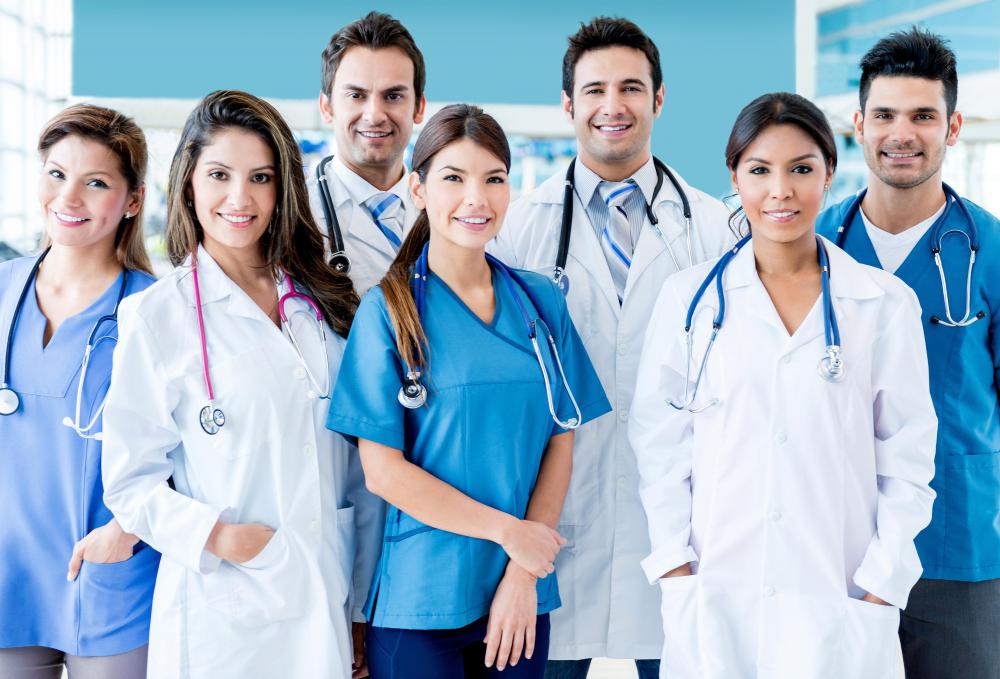 Strength can be required to help more ambulatory patients. When they need to get in and out of bed, or if they are able to walk, a nurse aide is usually there to help them. This helps prevent injury to the patient. A good nurse aide can also be a tremendous asset to a care facility, since he or she can communicate with patients and put them at ease when they must undergo difficult things.
The reason these professionals are called nurses' aides or nursing assistants is because they assist the nursing team in important ways. When people require significant care, it might be impossible to provide physical well-being care and perform any and all medical procedures that are needed. A nurse aide is an important part of the team in this respect, because he or she makes it possible for supervising RNs or LVNs to care for those in the hospital from a more advanced medical perspective.
Different states and countries may have rules about who can work as a nurse aide. Typically some training in the form of school is required; some students go to trade schools or community colleges to take short nurse aide training programs. Some states require these aides to be licensed or to have a certificate, which is usually easy to obtain once school is complete.
A nurse aid may provide home health care.

Nurse aides help patients try and maintain an active lifestyle.

Nurse aides employed by nursing homes may help patients with self-care and other activities of daily living.

Nurse aides are often tasked with implementing the recommendations of the patient's health care team.

A nurse's aide assists with wound care.

Nurse aides might help people adjust to the use of crutches.